The Jennifer Steele Show
1/5/18
Don't forget to check out "The 80's at 8" at 8am & 8pm!
Request your favorite 80's song or become a guest DJ by visiting our
"80's at 8" page here.
Hi There! Welcome to my Blog-
FRIDAY FUN! Vintage SNL!
Why this 104-year-old woman loves drinking Diet Coke every day-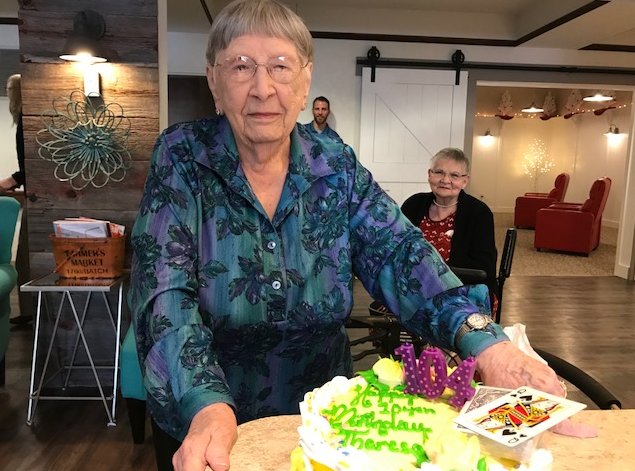 What does it take to live a long, healthy life? Some people swear by eating eggs, while others love oatmeal. And many more say physical activity is key.
But for Theresa Rowley of Grand Rapids, Michigan, who turned 104 on Jan. 1, it may be all about guzzling a popular fizzy drink. WZZM says Rowley credits her long life to drinking at least one can of Diet Coke every single day! (For More Click Here! )
Here's your 2018 museum preview for Sacramento and the Bay Area-

A major show of works by internationally known Northern California painter Wayne Thiebaud from a crucial early period in his career tops the list of exciting shows that will open in the Sacramento Valley in the New Year. Also on tap will be a celebration of works by outstanding women artists E. Charlton Fortune, Faith Ringgold and Corita Kent, who faced discrimination in their time. For More Click here!
Weekday Warrior Tip-
Jen's Random Trivia-

Good Vibes!
See You Monday at 7pm !
The Jennifer Steele Show
Email:
Follow Me At:
http://1015khits.com/category/jennifer-steele/
https://www.facebook.com/Jennifersteelekhits/
https://www.linkedin.com/in/jennifer-steele-84153851
https://twitter.com/jensteelekhits
https://www.instagram.com/jennifersteelekhits/