The Jennifer Steele Show
1/11/18
Don't forget to check out "The 80's at 8" at 8am & 8pm!
Request your favorite 80's song or become a guest DJ by visiting our
"80's at 8" page here.
Hi There! Welcome to my Blog-
THROWBACK THURSDAY!
Here's a little Country Music Video Demo that I filmed back in the 90's! Enjoy! (I think….. LOL)
There's New

"Smart Underwear"

That Reacts to Your Body by Changing Your Thermostat, Music, and More!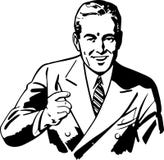 A company just released a line of SMART UNDERWEAR.  They have sensors that read your heart rate, temperature, and more . . . and then interact with other smart devices in your house, like automatically changing the thermostat.  If you're interested, you can pre-order . . . but it's $279 for four pairs. If you're interested, you can pre-order now at Skiin.com . . . that's "Skiin" with two i's.  The underwear will ship this summer.
Jennifer Lopez Returning to 'Will & Grace' to Play Two Different Roles
Jenny from the Block is reuniting with Jack, Will, Grace and Karen once again! Jennifer Lopez is set to guest-star in an upcoming episode of Will & Grace in two separate roles: She'll play herself and Harlee Santos, the NYPD detective she plays on NBC's Shades of Blue.
Sacramento puppies lift spirits of woman battling cancer-
Weekday Warrior Tip-

Jen's Random Trivia-

Good Vibes!
See You Friday at 7pm !
The Jennifer Steele Show
Email:
Follow Me At:
http://1015khits.com/category/jennifer-steele/
https://www.facebook.com/Jennifersteelekhits/
https://www.linkedin.com/in/jennifer-steele-84153851
https://twitter.com/jensteelekhits
https://www.instagram.com/jennifersteelekhits/