Jennifer Steele Show
3/15/18
                                             
 When I was a kid in school I remember a St. Patrick's Day where we all had to put our heads sown and when we were told to look up, we each had a chocolate gold coin on our desk from a Leprechaun! If you are looking for fun & magic on St. Patty's Day-  I got you! Also you may want to check what's in that bottled water you are buying………….
Going green: Six places around Sacramento to celebrate St. Patrick's Day!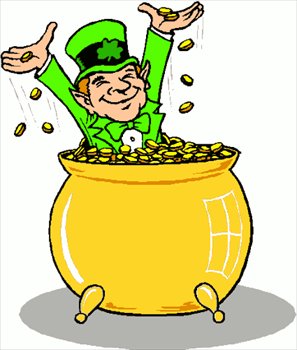 Steady rain throughout the week should move out by Saturday, leaving Sacramento with a possible rainbow — and maybe even a pot of gold at the end — on St. Patrick's Day!  You may want to celebrate by popping your head into a cozy pub for a stout or fill up on bangers and mash in the comfort of your own home. If you want something a little more unique, here are six options for fun around Sacramento on St. Patrick's Day: Click Here! 
Does Your Bottled Water Contain Plastic?
More than 90 percent of some of the most popular bottled water brands contain tiny particles of plastic. That's according to research conducted at the State University of New York by Orb Media, a nonprofit journalism group, which detected "constellations" of plastic in brands including Aqua, Aquafina, Evian and Nestle Pure Life.
Weekday Warriors

Good Vibes!
Don't forget to check out "The 80's at 8" at 8am & 8pm M-F!
Request your favorite 80's song or become a guest DJ by visiting our
"80's at 8" page here.
See You Friday at 7pm !
The Jennifer Steele Show
Email:
Follow Me At:
http://1015khits.com/category/jennifer-steele/
https://www.facebook.com/Jennifersteelekhits/
https://www.linkedin.com/in/jennifer-steele-84153851
https://twitter.com/jensteelekhits
https://www.instagram.com/jennifersteelekhits/
Me & My Dog Jack!