The Jennifer Steele Show
4/16/18

        I should probably disclose …. I REALLY DO NOT LIKE ALLIGATORS!   They DO NOT look like this :    
Sate officials say giant gator sighting in Elk Grove was a hoax!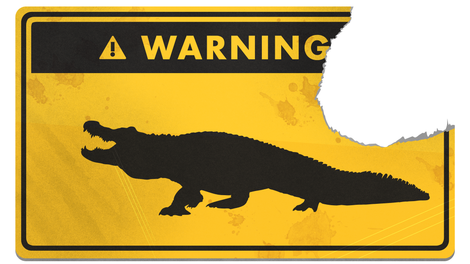 Or was it? According to reports, a Facebook picture over the weekend showing a GIANT GATOR in an Elk Grove Lake is in fact, a hoax. I'm not sure how convinced I am though. After reading this story, I could not help but think, "Hmmmm they set a few traps and then dismissed the whole thing as a joke? Hello…… " . You do know that they eat full size cows & stuff right? I mean what if he is still hiding somewhere in Elk Grove ready to pounce? I'm just sayin' maybe a few more traps couldn't hurt anybody. You read the story & tell me what YOU think!! Click Here. 
And now for some lighter news…
Gwen & Blake date night at the ACM Awards where she sang along when he performed! See the video below!  
https://www.youtube.com/watch?v=HXxR4xpqbEY
Weekday Warriors

Just in case you ever need to know!

Today's Spotlight Is On: 
Community theater company "FreeFall Stage" 
"APRIL IN PARIS" GALA FUNDRAISER
Community theater company FreeFall Stage throws its fourth annual gala at the Rotary Clubhouse of Folsom, with a theme of April in Paris. You'll enjoy an entertaining evening of hors d'oeuvres, dessert, live music, door prizes, both a silent and a live auction, a wine bar and more. Plus, all funds raised go towards FreeFall Stage's operating expenses and future building fund. More Info? Click Here! 
Don't forget to check out "The 80's at 8" at 8am & 8pm M-F!
Request your favorite 80's song or become a guest DJ by visiting our
"80's at 8" page here.
See You Thursday at 7pm !
The Jennifer Steele Show
Email:
Follow Me At:
http://1015khits.com/category/jennifer-steele/
https://www.facebook.com/Jennifersteelekhits/
https://www.linkedin.com/in/jennifer-steele-84153851
https://twitter.com/jensteelekhits
https://www.instagram.com/jennifersteelekhits/
Me & My Dog Jack!