The Jennifer Steele Show
4/30/18
 Shelter & Animal Pets Make Great Companions!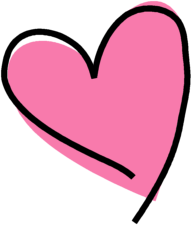 My dog Jack     was a rescue dog & he has been my best friend for 3 years now! If you are looking for a family pet consider adopting one. There's a link to area shelters below!
Today is NATIONAL ADOPT A SHELTER PET DAY!
National Adopt a Shelter Pet Day is observed each year on April 30.  This day was created as a way to raise awareness for thousands of pets that are waiting for (and needing) adoption from the shelters.
HOW TO OBSERVE
If you can care for a pet, consider adopting. Celebrate National Adopt a Shelter Pet Day by sharing pictures of your adopted pet on social media using #AdoptAShelterPetDay!
'NSync reunites at Hollywood Walk of Fame ceremony!
They may have said "Bye, Bye, Bye" in 2002, but all five members of 'NSync reunited on Monday to receive a star on the Hollywood Walk of Fame.
It was the first time in nearly two years that Justin Timberlake, Lance Bass, Joey Fatone, JC Chasez and Chris Kirkpatrick gathered together for an event — but then it's not every day a pop act receives the prestigious Hollywood Boulevard honor! Click here for more!
Weekday Warriors


Today's Spotlight Is On:
Big Day of Giving 2018
May 3, 2018 at 12:00 am – 11:55 pm (Thu)
Sacramento Area, CA
A program of the Sacramento Region Community Foundation's initiative to grow local philanthropy, Big Day of Giving is a 24-hour online giving challenge that brings together the region's nonprofit community to help raise much needed unrestricted funds and shine a spotlight on the work nonprofits do to make the Sacramento region the place we call home. For the past few years,the giving day has united our community, raising more than $23 million for local nonprofits
For a list of Big Day of Giving events, click here.
24 hour donation drive
*To schedule your donation, click here.
Don't forget to check out "The 80's at 8" at 8am & 8pm M-F!
Request your favorite 80's song or become a guest DJ by visiting our
"80's at 8" page here.
The Jennifer Steele Show
M-F, 7p-12a
Email:
Follow Me At:
http://1015khits.com/category/jennifer-steele/
https://www.facebook.com/Jennifersteelekhits/
https://www.linkedin.com/in/jennifer-steele-84153851
https://twitter.com/jensteelekhits
https://www.instagram.com/jennifersteelekhits/
Me & My Dog Jack!