The Jennifer Steele Show
5/9/18
 Something for Lady Bird fans this Mother's Day that includes a tour of the garden at the famous Lady Bird Blue House! Make sure you check today's "Spotlight" section of my blog for details!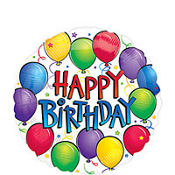 Also, first off I like to wish my little brother a very happy birthday!
Happy Birthday Jason!
Something we can all relate to……….
Complaining at Work Is Good For You? 
When you and your coworkers get together and just let loose about how TERRIBLE your bosses are . . . it turns out you're performing GROUP THERAPY. According to a new study, when people sit around and complain about work together, it's actually GOOD for their mental health.  And oddly enough, it actually makes you more productive.  Yes, talking about why you hate your job makes you better at it……….. For More Click here!  
If you need a shake up at the office check this story!
25 Ways to Have Fun At Work! Click Here!
In Case You Missed It, I'll include this one more time!
Want to impress Mom this year? Read on! 
HERE'S HOW TO SEND A MOTHER'S DAY ECARD WITH BILLY JOEL'S MUSIC-
This Mother's Day, ask yourself a simple question: What would Billy Joel do? Send a card? Play a song? This year, you can team up with the Piano Man to do both! Read more here! 
Weekday Warriors


Today's Spotlight Is On:
Don't forget to check out "The 80's at 8" at 8am & 8pm M-F!
Request your favorite 80's song or become a guest DJ by visiting our
"80's at 8" page here.
    The Jennifer Steele Show,  M-F, 7p-12a
Email: jennifer@1015khits.com
Follow Me At:
Me & My Dog Jack!