The Jennifer Steele Show
5/21/18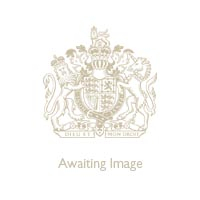 Like so many people this year I was the victim of a really bad sinus infection and forced to stay home all last week! I'm glad to be back on the air & back at work! I did manage to wake up in time to watch the Royal Wedding live & I thought it was fabulous! Here's to a great Monday & today's Blog is a mixture of food, music & mussings about the wedding-  Enjoy!
   Jennifer Steele
Prince Harry and Meghan Markle's Official Wedding Portraits Were Just Released!

Why Did Guests Laugh At The Royal Wedding? Something Made The Crowd Chuckle! Click here for more! 
McDonald's has a new jingle — and it's insanely catchy! Watch the video here! 
https://www.youtube.com/watch?v=kvgWmF4fkfw
 McDonald's is offering free breakfast for a year to a few lucky people who respond to the new jam on social media! Click Here for more! 

In honor of those who have also been stuck at home sick recently…… 11 Things To Do When You're Home Sick!  Click here! 
Weekday Warriors



TODAY'S SPOTLIGHT IS ON 
Memorial Day Car Show- Vettes & Vets
in Sacramento!
May 28, 2018Monday   9:00 AM – 2:00 PM
2200 Front Street
Sacramento, California 95818
Music, a military color guard and national anthem, vendors, food available for purchase, and more! Cars will be judged in several different categories, including best Corvette, Veteran-owned, and new this year, a kid's judging category!
Don't forget to check out "The 80's at 8" at 8am & 8pm M-F!
Request your favorite 80's song or become a guest DJ by visiting our
"80's at 8" page here.
The Jennifer Steele Show
M-F, 7p-12a
Email:
Follow Me At:
http://1015khits.com/category/jennifer-steele/
https://www.facebook.com/Jennifersteelekhits/
https://www.linkedin.com/in/jennifer-steele-84153851
https://twitter.com/jensteelekhits
https://www.instagram.com/jennifersteelekhits/
Me & My Dog Jack!