The Jennifer Steele Show

6/4/18

Something for Mystery Science Theater 3000 fans today! If you have never seen it, imagine sitting around with your best friends watching really, really bad movies and then commenting on them and joking about them at the same time, while the bad movie gets even worse!! That's what MST3K fans experience every time they watch a show! Details on the anniversary tour below!  Also a little bonus for Top Gun Fans today! 
   Jennifer Steele
Let Me start by saying that I had the chance to go see Eric Schwartz & Mike Betancourt at the Punchline here in Sacramento on Friday night! Both Hilarious! Very funny I recommend checking out Eric's YouTube Page here
and Mike's here ! You will laugh I promise!  
  Jennifer with Eric Schwartz at the Punchline Sacramento! 
Mystery Science Theater 3000 announce 30th anniversary tour!
Mystery Science Theater 3000 is celebrating its 30th anniversary this year and part of the festivities involve a live tour featuring series creator Joel Hodgson, currently host Jonah Ray and bots Tom Servo and Crow T. Robot.! For more, click here!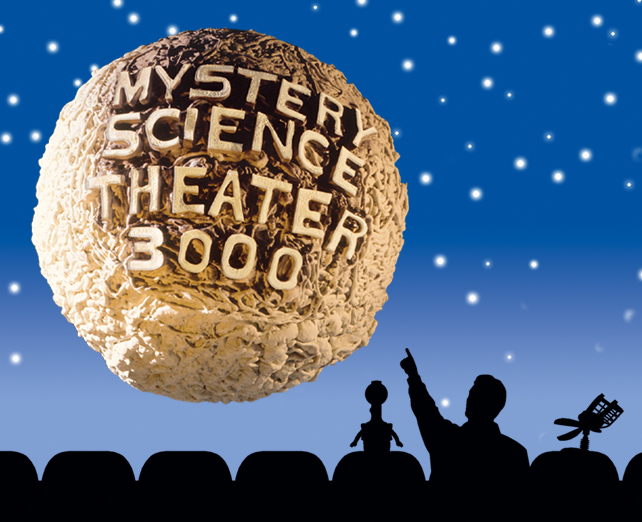 Top Gun 2 filming started TODAY: Is Val Kilmer back as Iceman? Find out here! 
Val Kilmer – then and now! Click Here! 

11 facts about 'Top Gun' that will take your breath away! Click Here! 

On the Set of 'Will and Grace' as Characters Face Life-Changing Moments: "Anything Is on the Table"- Click Here! 

Weekday Warriors
Words of Wisdom from Top Gun………..


TODAY'S SPOTLIGHT IS ON 
 ELK GROVE FOOD BANK RUN 4 HUNGER & FAMILY FESTIVAL!
June 23, 2018Saturday   7:30 AM – 12:00 PM
9950 Elk Grove Florin Road
Elk Grove, California 95624

Don't forget to check out
"The 80's at 8"
at 8am & 8pm M-F!
Request your favorite 80's song or become a guest DJ by visiting our
"80's at 8" page here.
The Jennifer Steele Show
M-F, 7p-12a
Email:
Follow Me At:
http://1015khits.com/category/jennifer-steele/
https://www.facebook.com/Jennifersteelekhits/
https://www.linkedin.com/in/jennifer-steele-84153851
https://twitter.com/jensteelekhits
https://www.instagram.com/jennifersteelekhits/
Me & My Dog Jack!