Hello and Welcome To My Blog!
In Today's Blog………..
   Mrs. Claus!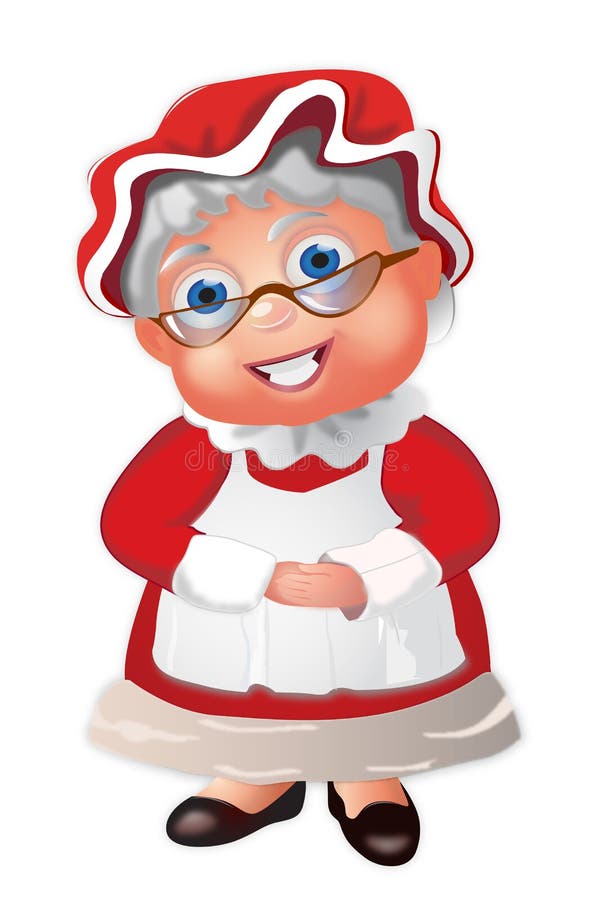 Jennifer Steele, M-F 7p-12a, 101.5 K-HITS 
 **Show Stuff!      
Mrs. Claus Facts for Kids, What is Mrs. Claus Name?
 
MRS. CLAUS IS THE WIFE OF SANTA CLAUS. CLICK HERE FOR SANTA CLAUS FACTS
MRS. CLAUS IS HUNDREDS OF YEARS OLD.  SINCE SHE IS THE WIFE OF SANTA THE MAGIC OF CHRISTMAS ALSO  KEEPS HER ALIVE.
MRS. CLAUS HAS BEEN MARRIED TO SANTA FOR HUNDREDS OF YEARS.
MRS. CLAUS LIVES IN THE NORTH POLE WITH SANTA.
MRS. CLAUS FIRST NAME IS BELIEVED TO BE MARTHA.
SHE IS DESCRIBED AS A HEAVY-SET WOMEN WITH WHITE HAIR, ROSY CHEEKS AND GLASSES.  SHE IS KNOWN TO BE VERY KIND AND LOVING.
MRS. CLAUS WEARS A HEAVY, THICK RED COAT TO KEEP HER WARM AT THE NORTH POLE.
WHERE MRS. CLAUS LIVED BEFORE SHE MOVED TO THE NORTH POLE IS A BIT OF A MYSTERY BUT SHE IS BELIEVED TO COME FROM A HAPPY MAGICAL PLACE.
MRS. CLAUS TAKES CARE OF ALL THE ELVES.  CLICK HERE FOR FACTS ABOUT THE ELVES
SINCE MRS. CLAUS DOESN'T HAVE ANY CHILDREN, SHE TREATS ALL THE ELVES LIKE THEY ARE HER CHILDREN.
SHE TEACHES THEM RIGHT, FROM WRONG, TAKES CARE OF THEM WHEN THEY ARE SICK AND MAKES EACH ONE FEEL SPECIAL
ONE OF MRS. CLAUS FAVORITE ACTIVITIES IS MAKING COOKIES WITH THE ELVES.
THEY MAKE CHOCOLATE CHIP COOKIES, PEANUT BUTTER COOKIES, SUGAR COOKIES AND OTHER TYPES OF CHRISTMAS COOKIES.  THAT'S WHY SANTA IS SO CHUNKY!
#5 SHE ALSO HELPS SANTA GO THROUGH HIS LETTERS AND PUT THEM IN ALPHABETICAL ORDER.
#4 SHE ALSO DOUBLE CHECKS SANTA'S NAUGHTY AND NICE LIST TO MAKE SURE THERE ARE NO MISTAKES.
#3 MRS. CLAUS ALSO MAKE SURE THAT THE ELVES TAKE GOOD CARE OF THE REINDEER.  SHE LOVES ALL THE REINDEER VERY MUCH.  CLICK HERE FOR REINDEER FACTS
#2 AFTER CHRISTMAS MRS. CLAUS TAKES A NICE VACATION WITH SANTA.
#1 WHEN THE VACATION IS OVER SHE HELPS SANTA PLAN FOR NEXT YEARS CHRISTMAS.
The 80's at 8!

Don't forget to check out "The 80's at 8" at 8am & 8pm M-F!   
Request your favorite 80's song or become a guest DJ by visiting our
"80's at 8" page here.
Email:
Follow Me At:
http://1015khits.com/category/jennifer-steele/
https://www.facebook.com/Jennifersteelekhits/
https://www.linkedin.com/in/jennifer-steele-84153851
https://twitter.com/jensteelekhits
https://www.instagram.com/jennifersteelekhits/
Me & My Dog Jack!