Hello and Welcome To My Blog!
In Today's Blog………..
New Year's Past!
This is a time of year where we naturally look back at our life and wonder about our future. Some people stress out on what they have or have not accomplished or what their resolution will be. I say DON'T STRESS. The best thing that you can do for yourself is take a breath and make little goals for yourself. Even if they are daily goals. Maybe decide to try to do something nice for someone every day. Even little things make a huge difference to some people. Open a door, smile at or compliment someone, give a granola bar to a hungry person or an extra coat to someone who is cold… this is a hard time of year for many people and even the smallest gesture could change someone's life, and the warm feeling it gives you is well, PRICELESS!
Today's blog looks at the past and how some traditions got started!
Happy New Year from The Jennifer Steele Show!
Jennifer Steele, M-F 7p-12a, 101.5 K-HITS 
 **Show Stuff!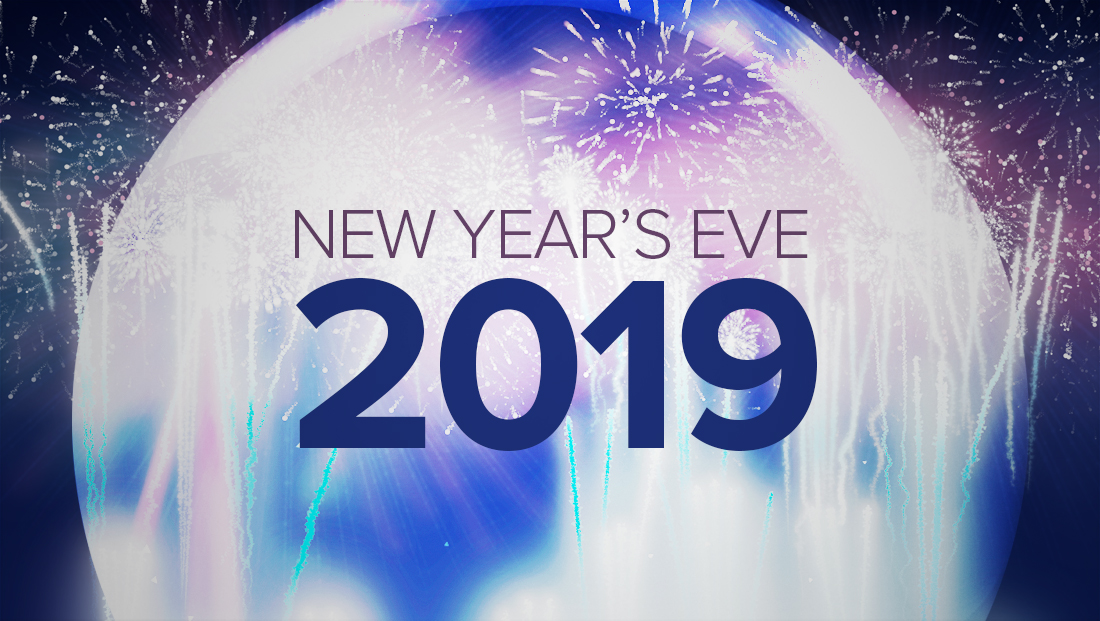 In 45 B.C., New Year's Day is celebrated on January 1 for the first time in history as the Julian calendar takes effect.
Soon after becoming Roman dictator, Julius Caesar decided that the traditional Roman calendar was in dire need of reform. Introduced around the seventh century B.C., the Roman calendar attempted to follow the lunar cycle but frequently fell out of phase with the seasons and had to be corrected.
Here's How 10 New Year's Eve Traditions Got Started!
From popping open a bottle of champagne to watching the ball drop in Times Square, here are the roots of 10 New Year's Eve traditions!
Smooch your sweetie
Puckering up at the stroke of midnight is a venerable tradition with ancient roots. Many cultures considered the transition from the warm to the cold seasons to be an intensely vulnerable time, when evil spirits could run amok. Many of our traditions, including kissing, originally come from the English tradition of "saining," or offering blessing or protection, during the period of Yuletide.  (Yuletide was originally a pre-Christian Germanic festival that eventually became synonymous with Christmastide in Europe.)  Kissing, in this context, was thought to bring good luck as people entered the vulnerable, transitional period of the new year.
"Auld lang syne"
Another classic tradition is to sing "Auld Lang Syne," a Scottish poem that was recorded on paper officially in 1788 by the Scottish poet Robert Burns, according to Scotland.org. The melody itself, however, is a much older folk song that was known in Scotland, and the Scottish Museum set Burns' words to the tune when he sent it in, according to the English Folk Dance and Song Society.
Dropping The Ball
At the stroke of midnight, revelers in Times Square will watch the giant ball drop in New York City. But where exactly did this tradition come from? In the old days, sailors used "time balls" to set their own timepieces while at sea. They would set these chronometers by using a spyglass to scan the harbor, looking for balls that were dropped into the water at certain times, PBS.org reported. The first time ball, which was installed in Portsmouth, England, made its first drop in 1829, and by 1845, Washington, D.C., had one installed as well, according to PBS.org. By 1904, a big ball was present when revelers began partying in Times Square. But the first version of the ball — a wooden and iron orb that was adorned with 100 25-watt lightbulbs — dropped in 1907, according to the Times Square Alliance. That year, The New York Times publisher Adolph Ochs was hoping to find a replacement for the fireworks that had been banned by the police. (Hot ashes from the fireworks fell into the streets after the fireworks were deployed the year prior, according to PBS.org.) Ochs asked his chief electrician to conceive of an equally sparkly alternative — and the time ball was born.
Weekend Update: Drunk Uncle on New Year's Resolutions – SNL
Year End Special: A Full Week of Countdowns on 101.5 K-HITS!
The 80's at 8!

Don't forget to check out "The 80's at 8" at 8am & 8pm M-F!   
Request your favorite 80's song or become a guest DJ by visiting our
"80's at 8" page here.
Email:
Follow Me At:
http://1015khits.com/category/jennifer-steele/
https://www.facebook.com/Jennifersteelekhits/
https://www.linkedin.com/in/jennifer-steele-84153851
https://twitter.com/jensteelekhits
https://www.instagram.com/jennifersteelekhits/
Me & My Dog Jack!