Hello and Welcome To My Blog!
In Today's Blog………..
A whole bunch of stuff today! Where else can you find Metallica, a UCLA Gymnist who loves MJ, Joan Jett & Abraham Lincoln? A weird new reality show? NO- right here in my Blog! AND just for fun – How to get that 80's style! Enjoy!
 Jennifer Steele, M-F 7p-12a, 101.5 K-HITS 
 **Show Stuff!      
METALLICA: Pro-Shot Footage Of 'Battery' Performance From Sacramento!
Professionally filmed video footage of METALLICA performing the song "Battery" on December 7, 2018 at Golden 1 Center in Sacramento, California can be seen below.
The second North American leg of METALLICA's "WorldWired" features in-the-round production and a few firsts, including a "Light It Up" pre-show party hosted by the band's friend, comedian Jim Breuer; and a "Wherever I May Roam Black Ticket" that gives a limited number of fans floor access to any show on the tour. Read More Here! 
UCLA Gymnast's Flawless Michael Jackson-Inspired Routine Is A Thriller!
UCLA gymnast Katelyn Ohashi delivered a heart-stopping floor routine Saturday at the Collegiate Challenge in Anaheim, California ― and we can't stop watching it.
The 20-year-old athlete flipped, sashayed and tumbled across the floor to a mashup of R&B and soul music, largely featuring some of Michael Jackson's greatest hits.
The audience erupted in cheers at the end of Ohashi's minute-and-a-half routine, which earned her a perfect 10 from the judges. Her flawless performance helped UCLA's women's gymnastics team sail to victory at the competition!
Joan Jett on Receiving a Letter Written by Abraham Lincoln-
Her favorite piece of memorabilia is not a concert poster but a presidential declaration! Read more here! 
80'S FASHION (HOW TO GET THE 1980'S STYLE)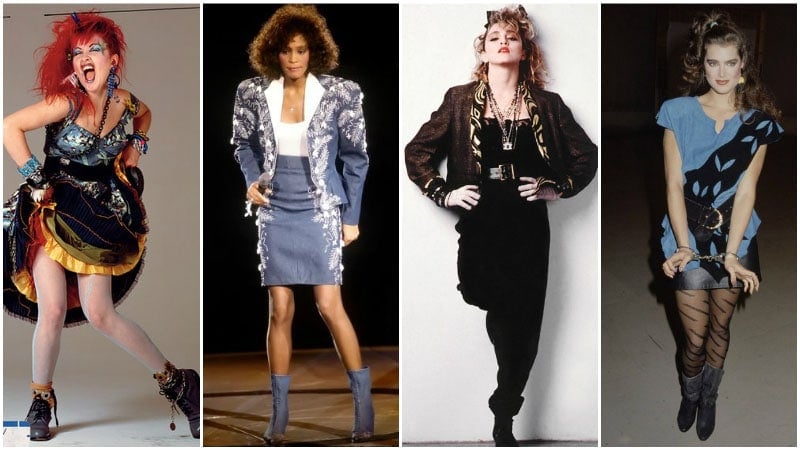 The 80's at 8!

Don't forget to check out "The 80's at 8" at 8am & 8pm M-F!   
Request your favorite 80's song or become a guest DJ by visiting our
"80's at 8" page here.
Email:
Follow Me At:
http://1015khits.com/category/jennifer-steele/
https://www.facebook.com/Jennifersteelekhits/
https://www.linkedin.com/in/jennifer-steele-84153851
https://twitter.com/jensteelekhits
https://www.instagram.com/jennifersteelekhits/
Me & My Dog Jack!