Hello and Welcome To The Jennifer Steele Blog!
Easter is a time of new beginnings and spending time with loved ones! I hope you have a joyful & special weekend with yours!
Jennifer Steele, M-F 7p-12a, 101.5 K-HITS 
**Hear It First On My Show! You can listen on-line at www.1015khits.com!
LINDSEY BUCKINGHAM IS SELLING HIS 'ENCHANTING' COMPOUND FOR $29.5 MILLION- Take a peek inside!
Former Fleetwood Mac guitarist Lindsey Buckingham is selling another property in Brentwood, Calif.
Less than a year and a half after he off-loaded a home in the Los Angeles neighborhood for $19 million, Buckingham has placed another estate on the market for $29.5 million. See pics here! 
TARGET TOYS RECALLED!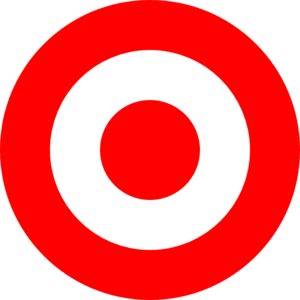 Wooden toys sold at Target stores are being recalled by the retailer nationwide.
Nearly 500,000 toy cars are being recalled by Target due to a potential choking hazard they pose to children.
The cars in question are the Bullseye's Playground wooden toy vehicles that come in firetruck, foodtruck, taxi, police car, caboose, Santa's sleigh, train and digger shapes. For more click here! 
HAPPY EASTER WEEKEND!

Who is the Easter Bunny? 12 facts about the rabbit who brings you eggs!
1. The Easter Bunny isn't really a bunny at all. Originally, he was an Easter Hare.
2. The Easter Bunny is German, where he is known as 'Osterhase'.
3. The Easter Bunny originated among German Lutherans and he was first mentioned as an egg-bringer in 1682.
4. The Easter Hare started out as a judge, deciding whether children were naughty or nice. If they were good, the hare would lay eggs for them. The Cadbury's Caramel bunny… not to be confused with the Easter Bunny, although she does bring you chocolate
5. Hares, rabbits and eggs are all associated with fertility and so they became linked with Easter.
6. Early Christians painted eggs red to represent the blood of Jesus Christ at his crucifixion.
7 songs. 1 theme.
That pretty much sums it up!
Each weeknight at 7:00, I play 7 songs that fit some theme. What's the theme? Listen at 7 to find out and listen along. The funnest part is trying to guess which songs we might play that fit the theme!
Have an idea for a theme? Click Here! 
Email:
Follow Me At:
http://1015khits.com/category/jennifer-steele/
https://www.facebook.com/Jennifersteelekhits/
https://www.linkedin.com/in/jennifer-steele-84153851
https://twitter.com/jensteelekhits
https://www.instagram.com/jennifersteelekhits/
Me & My Dog Jack!