The Jennifer Steele Show *5/10/19
Hello and Welcome To The Jennifer Steele Blog!
I'd just like to take a moment to wish my Mom Linda a Happy Mother's Day! And also Happy Mother's Day to all of the Mom's out there! Today some Mother's Day Fun Facts &  a BSB update! Enjoy & have a blessed Mother's Day!
Jennifer Steele, M-F 7p-12a, 101.5 K-HITS 
Some Mother's Day Fun Facts!


15 Mother's Day Facts to Share With Your Mom

20 Fun Facts About Mother's Day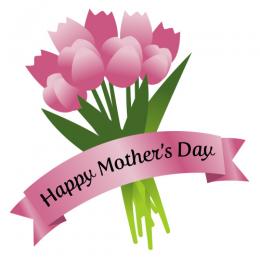 Backstreet Boys's DNA Tour kicks off: How the boy band became 'Larger Than Life'-
Backstreet's back — on tour.
The fab five — A.J. McLean, Howie Dorough, Nick Carter, Kevin Richardson and Brian Littrell — kick off their DNA Tour on Saturday, their first since 2015. Older, wiser yet still in harmony and screech-worthy, they'll once again prove they're "Larger Than Life" as they span the globe singing their hits from now until the end of October. Read More Here! 
7 songs. 1 theme.
That pretty much sums it up!
Each weeknight at 7:00, I play 7 songs that fit some theme. What's the theme? Listen at 7 to find out and sing along. The funnest part is trying to guess which songs we might play that fit the theme!
Have an idea for a theme? Click Here!