Hello and Welcome To The Jennifer Steele Blog!
We honor Prince today because it it the late Rock Legend's Birthday, Find out where to get free doughnut's for National Doughnut Day & watch the Rolling Stones Rock Out in today's blog! Happy Friday!
Jennifer Steele, M-F 7p-12a, 101.5 K-HITS 
**Hear It First On My Show! You can listen on-line at www.1015khits.com!
Where to get free donuts for National Doughnut Day: Krispy Kreme, Walmart, Dunkin' & more!
You "donut" want to miss sweet savings Friday.
June 7 is National Doughnut Day – or National Donut Day in some circles – and shops across the country are marking the day with fried freebies and delectable deals. Click here for more!! 
40 Rare Photos of Prince Defining Cool Through the Decades!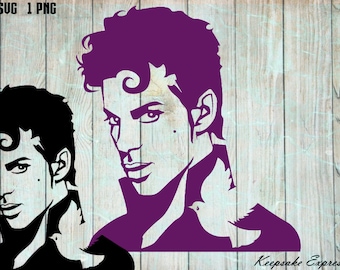 A tribute to the late music icon on what would have been his 61st birthday!
There will never be another Prince. The Purple One transcended music, style, and culture. He existed on a plane of his own—untouchable and unparalleled. When the rock icon died on April 21, 2016, he left behind a catalog that transformed music—much of which the world is yet to hear. On what would have been his 61st birthday, we pay tribute to Prince with 40 photos of him through the decades defining cool. Click here to see! 
Watch The Rolling Stones Play 'You Can't Always Get What You Want' From New 'Rock And Roll Circus' Reissue!
The performance of the widely-acclaimed 'Let It Bleed' track sees Mick Jagger getting up close and personal with the audience.
7 songs. 1 theme.
That pretty much sums it up!
Each weeknight at 7:00, I play 7 songs that fit some theme. What's the theme? Listen at 7 to find out and sing along. The funnest part is trying to guess which songs we might play that fit the theme!
Have an idea for a theme? Click Here!