The Jennifer Steele Show * 7/17/19
Hello and Welcome To The Jennifer Steele Blog!
TODAY is World Emoji Day!  Let's celebrate today in the blog!
Jennifer Steele, M-F 7p-12a, 101.5 K-HITS 
WIN STATE FAIR TICKETS ALL WEEK LONG ON 101.5 K-HITS!!
THE WINNING STARTS EVERY DAY AT
9AM! THEN AT 12, 3PM, 5PM & 7PM ON MY SHOW!
GOOD LUCK!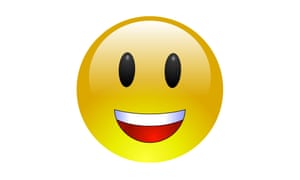 TODAY is World Emoji Day!
Let's celebrate by learning a little bit about emojis!
10 Fun Facts About Emojis- 
1. THE FIRST EMOJI WAS CREATED IN JAPAN
These little characters are changing the way we communicate. The first emoji has been designed in Japan by Shigetaka Kurita in 1999. Some emojis are very specific to Japanese culture, such as a bowing businessman🙇, a face wearing a face mask😷, or a group of emoji representing popular foods like ramen noodles🍜 and sushi🍣.
2. EMOJI POPULARITY IS CREDITED TO APPLE
They were originally made for cellphones, but then fully embraced by the masses in 2012 when Apple released iOS 6. iPhone users quickly learned they could activate the emoji keyboard to add fun smileys and tiny icons in their text messages.
3. EMOJI WAS ADDED TO OXFORD DICTIONARIES
In August 2013 was emoji added to Oxford Dictionaries. The definition of emoji in English:
Why Do We Use Emojis Anyway? A Fascinating History of Emoticons!
Since they started taking off in the 2010s, emojis have pretty much evolved into characters for a new millennial language (who knew you could convey so much through tiny pictures of food?) But the predecessors of the "picture characters" we know and use excessively today are older than you'd expect.
Before emojis, there were emoticons, facial expressions made with punctuation marks. The first emoticons appeared in an issue of Puck magazine, all the way back in 1881. The magazine published four "faces"—conveying joy, melancholy, indifference, and astonishment—and called them "typographical art."
7 songs. 1 theme.
That pretty much sums it up!
Each weeknight at 7:00, I play 7 songs that fit some theme. What's the theme? Listen at 7 to find out and sing along. The funnest part is trying to guess which songs we might play that fit the theme!
Have an idea for a theme? Click Here!