The Jennifer Steele Show * 7/25/19
Hello and Welcome To The Jennifer Steele Blog!
Can it really be 35 years since we saw the debut of Pruple Rain? Unbelievable, really. I still cannot believe that he is gone  😢. He left a legacy in his music and was one talented individual! See below for the link to the video for Purple Rain and fun facts about Prince which you may not have known!
Also below, A look back at the Opening of Disneyland with a link to some great old Disneyland Photos, some film footage too and the trailer for the new ZZ Top movie! Whew! Enjoy!
Jennifer Steele, M-F 7p-12a, 101.5 K-HITS 
The 35th Anniversary of Purple Rain is today!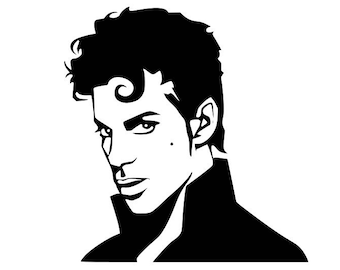 Happy 35th Anniversary to Prince's sixth studio album (and soundtrack to the film) Purple Rain, originally released June 25, 1984.
"Dearly Beloved…."
With these two words, a new era of pop funk was ushered in. Prince might as well be saying, "We are gathered here today to shift the cultural landscape," for with Purple Rain—the film and its counterpart album—Prince well and truly took the crown of funk royalty. For more click here! 
Purple Rain by Prince: the story behind the song!
Prince's Purple Rain was the epic ballad that reclaimed rock for black musicians, enjoying airplay everywhere from country to rock radio. On August 3, 1983, Prince and the Revolution broke off from filming Purple Rainand recording its soundtrack album to play a 45-minute benefit gig for their choreographer, Loyce Holton. They ended with Purple Rain, a slow-burning, 10-minute ballad which began on acoustic guitar and erupted into an electric frenzy. For more click here!
Opening Day at Disneyland: Photos From 1955!
During the week of July 17, 1955, Walt Disney's new theme park, named "Disneyland," opened to the public in Anaheim, California. The 17th, a Sunday, was intended to be an "international press preview," limited to selected invitees who could ride the attractions, witness the parades, and take part in the televised dedication of the park. However, many counterfeit invitations were distributed, and more than 20,000 eager guests showed up, overwhelming many areas of the 160-acre park. The official public opening came the next day, July 18, and within several weeks, Disney reported that more than 1 million people had visited the site. Click Here, for a look back at the opening days of Disneyland in 1955.
Vintage Disneyland Opening Day Footage – July 17, 1955 Celebration with Walt Disney, parade
WATCH TRAILER FOR ZZ TOP MOVIE 'THAT LITTLE OL' BAND FROM TEXAS'!
https://www.youtube.com/watch?v=nNkb8be3wlA
7 songs. 1 theme.
That pretty much sums it up!
Each weeknight at 7:00, I play 7 songs that fit some theme. What's the theme? Listen at 7 to find out and sing along. The funnest part is trying to guess which songs we might play that fit the theme!
Have an idea for a theme? Click Here!