The Jennifer Steele Show * 8/07/19
Hello and Welcome To The Jennifer Steele Blog!
Here at The Jennifer Steele Show we ask the tough questions like Would you rather lose your job to a robot or another human?? Is there a new housing development planned on the river in West Sacramento and How did that 2 year old learn to sing like Elvis? Find all the answers in my Blog below & Happy Reading!
Jennifer Steele, M-F 7p-12a, 101.5 K-HITS 
New development planned for West Sacramento Riverfront!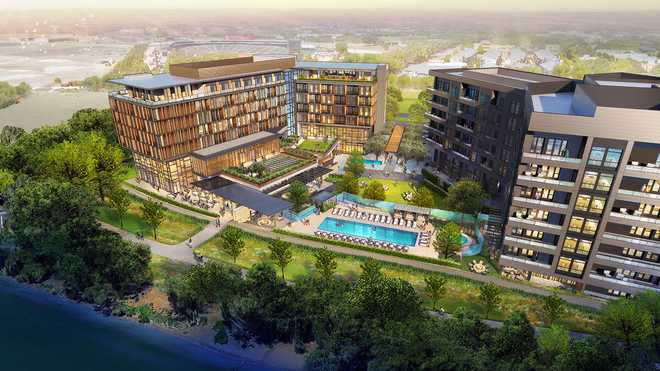 Big changes are coming to the West Sacramento Riverfront. A new hotel and residential development is planned to be built along the Sacramento River.  "It's an urban resort — an oasis on the river," West Sacramento Mayor Christopher Cabaldon said. The development will go up between Tower Bridge and the Ziggurat Building in West Sacramento, across from the Old Sacramento Waterfront…. Read more here! 
This 2-year-old boy singing Elvis is the cutest thing you'll see today!
Elvis may have left the building but his spirit certainly lives on in this pint-sized crooner. Steven Converse and Jiyeon Jun's son, Daniel, is still learning to speak, and when he started singing Elvis Presley this summer, they were surprised by his natural talent….
We'd Rather Lose Our Jobs to a Robot Than Another Human!
Here's an AMAZING look at how our egos work. A new survey asked people if they'd rather be replaced at their job by a robot . . . or another human.  And only 37% went with the human . . . the majority went with the robot.  So, basically, as much as we hate the idea of being replaced by robots, at least we respect what they can do that we can't . . . but our egos can't handle the idea that another PERSON could do our job better than us! (More here.)
7 songs. 1 theme.
That pretty much sums it up!
Each weeknight at 7:00, I play 7 songs that fit some theme. What's the theme? Listen at 7 to find out and sing along. The funnest part is trying to guess which songs we might play that fit the theme!
Have an idea for a theme? Click Here!