The Jennifer Steele Show 8/14/19
Hello and Welcome To The Jennifer Steele Blog!
Halloween Costume Ideas, Wizard of Oz Conspiracy Theories & How to get paid to watch FRIENDS! PLUS, too much else to mention! Enjoy the Wednesday edition of The Jennifer Steele Daily Blog!! Tell a friend!
Jennifer Steele, M-F 7p-12a, 101.5 K-HITS 
Can you believe we are almost half way through August? Just in case you missed it, August is ……
Admit You Are Happy Month
American Adventures Month
Audio Appreciation Month
Black Business Month
Cataract Awareness Month
Catfish Month
Children's Eye Health and Safety Month
Children's Vision and Learning Month
National Eye Exam Month
Family Fun Month
Get Ready for Kindergarten Month
Goat Cheese Month
Happiness Happens Month                

Immunization Awareness Month
National Back to School Month
Neurosurgery Outreach Month
Panini Month
Peach Month
National Picnic Month
Psoriasis Awareness Month
Romance Awareness Month
Sandwich Month
Spinal Muscular Atrophy Awareness Month
Water Quality Month
What Will Be Your Legacy Month
Win with Civility Month

25 Halloween Costume Ideas You'll Likely See This Year—But Are Too Good to Resist!
The best holiday of the year—Halloween—is quickly approaching, and I'm already trying to figure out the perfect costume. If you've been paying attention to the hit TV shows and movies this year, you'll know that there are so many amazing costumes just waiting to be brought to life this holiday. The 2019 Halloween costume trends you're bound to see everywhere are all from the shows and films you've probably been talking about in your group chat. I'm talking Euphoria, Big Little Lies, Game of Thrones, Booksmart and the like. You and your friends are obsessed with the characters already, so you might as well go as them for Halloween, right?! Click here for great ideas!
Was The Wizard of Oz Cursed? The Truth Behind the Dark Stories About the Judy Garland Classic…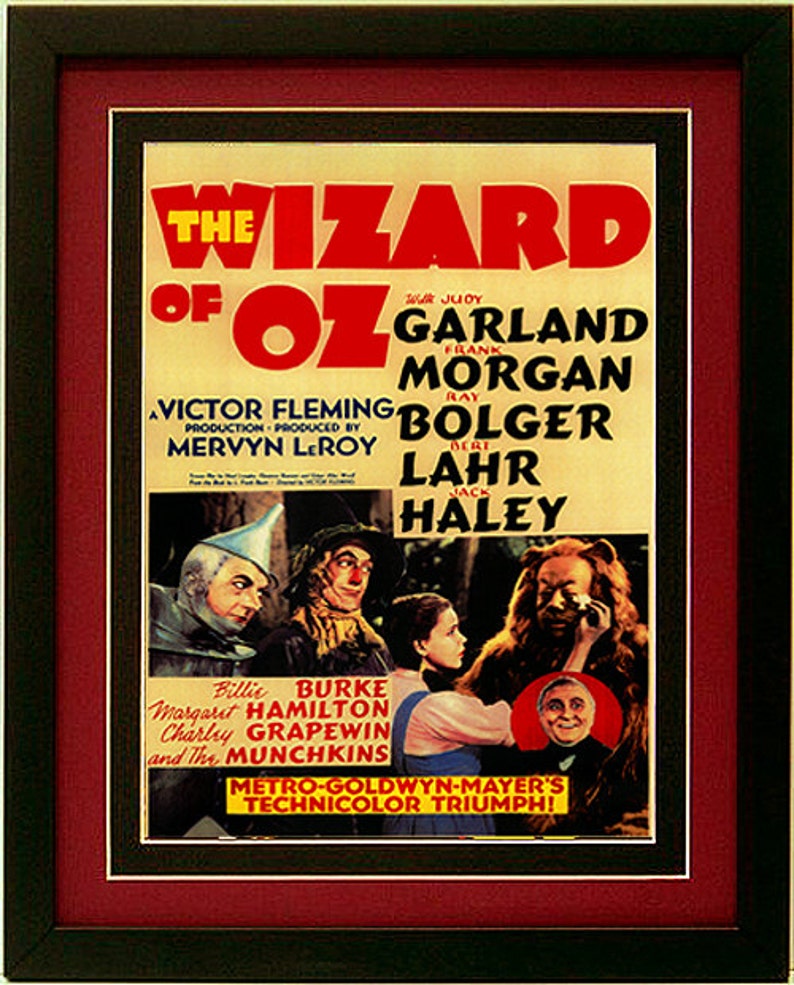 Thursday marks 80 years since the Aug. 15, 1939, Hollywood premiere of the film classic The Wizard of Oz, the story of a tornado that hits Kansas and transports a young girl named Dorothy, played by Judy Garland, to a magical place called Oz, where she embarks on a journey to track down the wizard who can help her go home. Was The Wizard of Oz Cursed? Click here for more!
Company Looking For Person To Watch 25 Hours Worth Of Friends And Earn $1,000!
Are you a die-hard Friends fan and looking for a job that is dedicated to solely watching the television classic?
Well, Frontier Communications has the job for you.  To celebrate the show's 25 anniversary, the company is looking for one person to watch 25 hours of the show, roughly 60 episodes, before September 22.
Those interested must have an active Twitter account so they can live-tweet their experience along with tweeting a picture of yourself and your "Friends" after the marathon is finished. Click here for more!
K-Hits Radio-Thon for UC Davis Children's Hospital is Friday Morning!
101.5 K-Hits is having a radiothon to raise money for our local UC Davis Children's Hospital. Joey Mitchell will do his morning live from the hospital lobby on Friday, August 16.
Learn about all the ways you can get involved HERE.
7 songs. 1 theme.
That pretty much sums it up!
Each weeknight at 7:00, I play 7 songs that fit some theme. What's the theme? Listen at 7 to find out and sing along. The funnest part is trying to guess which songs we might play that fit the theme!
Have an idea for a theme? Click Here!