The Jennifer Steele Show 8/19/19
Hello and Welcome To The Jennifer Steele Blog!
One of your fav Sesame Street characters is having a birthday today! Also, what does a $47 Avocado look like and add hours back into your week with these time saving Hacks! All in today's Blog! Happy Monday & Happy Self Serve Ice Cream Day!
Jennifer Steele, M-F 7p-12a, 101.5 K-HITS 
What Does a $47 Avocado look like?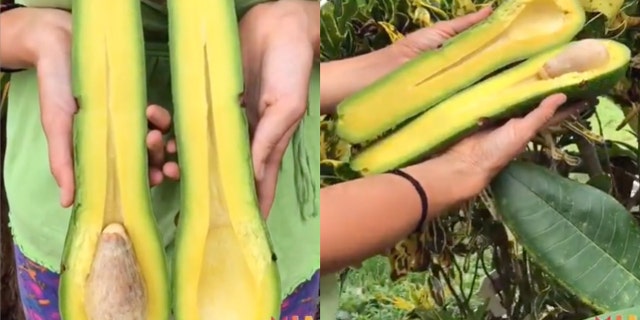 A Florida farmers' giant long-neck avocados can cost up to $47 each!  No guacamole shortage here.
Farmers in southern Florida are gaining attention for their giant "long-neck" avocados that can measure up to three feet in length and weigh up to three pounds! Click here for more! 
Today is Mr. Snuffleupagus' Birthday!
August 19th is Mr. Snuffleupagus' birthday! Almost everyone knows this Sesame Street character. With his woolly mammoth look, long tail and trunks, it's impossible to not love him! Many have dubbed him the nickname Snuffy.
In the early days of Sesame Street, the only character who saw Snuffy was Big Bird, so he was thought to be the big yellow guy's imaginary friend. He eventually made a bigger appearance to confirm he was not a figment of the imagination.
To celebrate, watch your favorite episode of Sesame Street! Or eat one of Snuffy's favorite foods, spaghetti and cabbage! Happy Birthday Snuffy!
25 time-saving hacks that will add hours back to your week!
From your beauty routine to running errands to getting dinner on the table, employ these tricks to complete everyday tasks in a fraction of the time. Click Here! 
7 songs. 1 theme.
That pretty much sums it up!
Each weeknight at 7:00, I play 7 songs that fit some theme. What's the theme? Listen at 7 to find out and sing along. The funnest part is trying to guess which songs we might play that fit the theme!
Have an idea for a theme? Click Here!