The Jennifer Steele Show 8/29/19
Hello and Welcome To The Jennifer Steele Blog!
Lot' s of excitement today! Take a ride on the Devil Coaster, test your Disney Movie knowledge and a few things you may not have known about one of America's most beloved movies! Enjoy & fasten your seat belts!
Jennifer Steele, M-F 7p-12a, 101.5 K-HITS 
27 Facts That Will Make You Look At "The Wizard Of Oz" Completely Differently!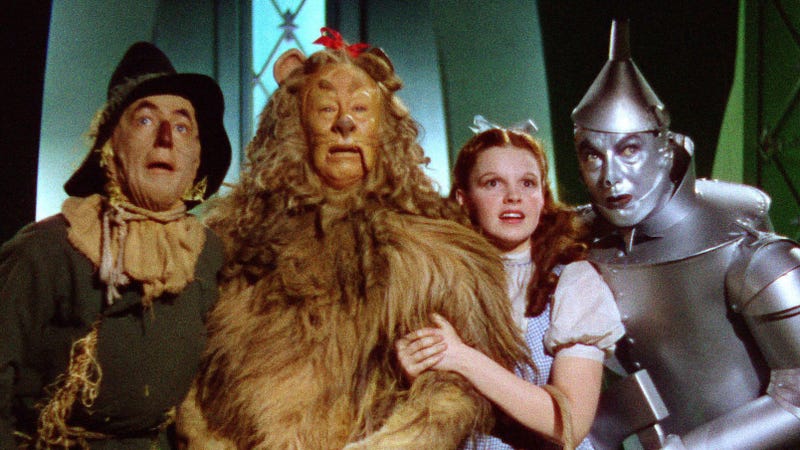 1. Remember Dorothy's infamous ruby slippers? Well, they were originally silver.
2. Oh, and her blue and white gingham dress? It was actually blue and light pink.
Jersey Devil Coaster: Six Flags Great Adventure To Debut World's Tallest, Fastest And Longest Single Rail Coaster!
A new roller coaster is coming to Six Flags Great Adventure in NJ, and it's expected to shatter three world records! The park says the Jersey Devil Coaster will be the "tallest, fastest and longest single rail coaster."
The ride will tower 13 stories, at speeds up to 58 mph and take riders soaring over 3,000 feet of track. See more here! 
This "High Score" Disney Quiz Will Test Your Disney Movie Knowledge!
7 songs. 1 theme.
That pretty much sums it up!
Each weeknight at 7:00, I play 7 songs that fit some theme. What's the theme? Listen at 7 to find out and sing along. The funnest part is trying to guess which songs we might play that fit the theme!
Have an idea for a theme? Click Here!