Hello and Welcome To The Jennifer Steele Blog!
The new Audi Futuristic 4×4 is AMAZING, see it below! A monster Alligator… ( I sound like PT Barnum now) and a way to keep your memory as you age! All below…. Enjoy!
Jennifer Steele, M-F 7p-12a, 101.5 K-HITS 
The Audi AI: Trail is the 4×4 of the future!

The AI: Trail is a semi-autonomous electric off-road concept that Audi says is a sneak peek at an actual vehicle coming … in 2030. Read more here! 
Georgia dad, daughter catch 14-foot, 700-pound 'monster' alligator: 'You need to see it'!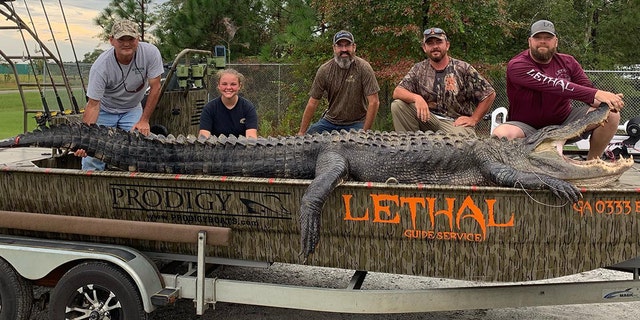 According to the outlet, it was 14-year-old Shelby's first time hunting alligators and only the second time Derrick went out hunting them. Read more here!
Eating raw garlic could help keep your memory sharp in old age by boosting gut health, study suggests
Older people with poor memories also tend to have less diverse gut microbiomes 
Garlic is thought to help encourage the growth of 'good' and more diverse gut bacteria 
Scientists at the University of Louisville found that older mice that were fed a raw garlic compound had better gut health, long- and short-term memory 
7 songs. 1 theme.
That pretty much sums it up!
Each weeknight at 7:00, I play 7 songs that fit some theme. What's the theme? Listen at 7 to find out and sing along. The funnest part is trying to guess which songs we might play that fit the theme!
Have an idea for a theme? Click Here!