The Jennifer Steele Show 9/18/19
Hello and Welcome To The Jennifer Steele Blog!
All kinds of good stuff in today's Blog! From Freebies to 4K, from Judy to guacomole-  I've got you covered! Enjoy!!
Jennifer Steele, M-F 7p-12a, 101.5 K-HITS 
Renée Zellweger Had Real Stage Fright as Judy Garland!
Here is the interview she did with Ellen!
Where to Get Free Cheeseburgers For National Cheeseburger Day!
CLICK HERE!!! 
The World's Largest Bowl Of Guacamole Weighed In At 9,090 Pounds!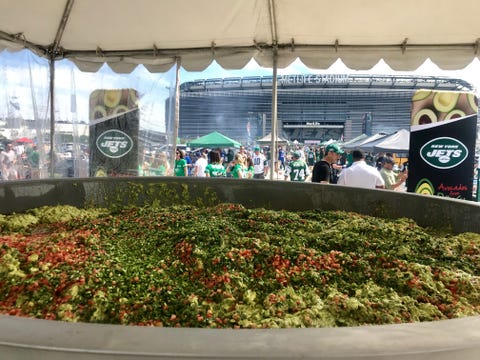 It's the kind of thing you have to see to believe: a 9,090-pound bowl of guacamole. That's the weight of nearly three midsize cars, about 130 golden retrievers, or roughly 6,060 Chipotle burritos! It happened- find out how many avocados it took to make this gigantic bowl here! 
Wizard of Oz 4K Announced! More info here!
7 songs. 1 theme.
That pretty much sums it up!
Each weeknight at 7:00, I play 7 songs that fit some theme. What's the theme? Listen at 7 to find out and sing along. The funnest part is trying to guess which songs we might play that fit the theme!
Have an idea for a theme? Click Here!