Very Brady Social Media, "Good" Halloween Candy & Corvette Steps Up Their Game!
Hello and Welcome To The Jennifer Steele Blog for 10/3/19!
Very Brady Social Media, "Good" Halloween Candy & Corvette Steps Up Their Game- All topics we cover in today's Blog! Happy National Boyfriend Day by the way!
Jennifer Steele, M-F 7p-12a, 101.5 K-HITS 
The 'Brady Bunch' Cast Posts Throwbacks to Social Media to Celebrate 50th Anniversary!
The Brady Bunch premiered on September 26, 1969 on ABC and ran for five seasons. The series followed the marriage of two single parents, Mike and Carol Brady, and their six children – Greg (Barry Williams), Marcia (Maureen McCormick), Peter (Christopher Knight), Jan (Eve Plumb), Bobby (Mike Lookinland), and Cindy (Susan Olsen). The family's live-in housekeeper Alicia (Ann B. Davis) kept the household afloat with comedic brilliance! Read More Here! 
Start Enjoying Halloween Candy and Stop Labelling It as "Bad"!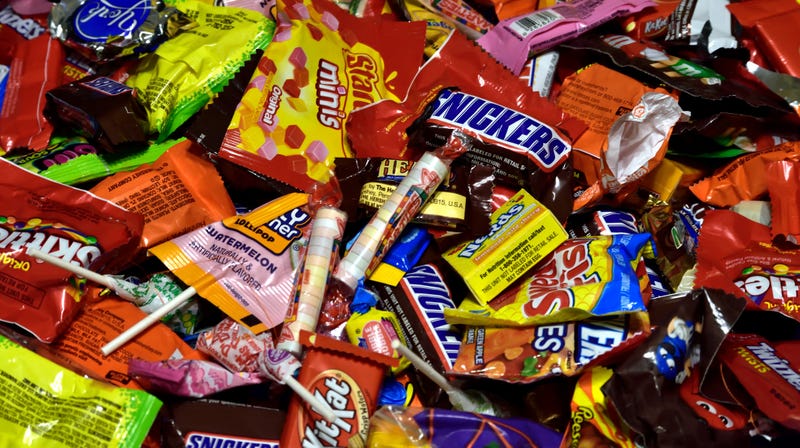 Registered dietitian Lauren Cadillac, CLT, CPT says that no matter the diet or eating habits you follow, it's easy to label sweets as off-limits or bad. This, she said, isn't healthy.
Although there are obvious differences in the nutritional value of, let's say, raw vegetables and your favorite brand of chocolate, Lauren, aka the "Feel Good Dietitian," as she calls herself said she doesn't like to use the words "bad" and "good" to describe food. Read More here!!
GM unveils first Corvette convertible with a hardtop roof!
In July, General Motors unveiled a radically new version of the Chevrolet Corvette. For the 2020 model year, the sports car's engine will be behind the seats instead of under the hood, where it has been in Corvettes since 1953. Now GM (GM) has unveiled the convertible version with another major new development…… a retractable hard top! Click here to see more!
7 songs. 1 theme.
That pretty much sums it up!
Each weeknight at 7:00, I play 7 songs that fit some theme. What's the theme? Listen at 7 to find out and sing along. The funnest part is trying to guess which songs we might play that fit the theme!
Have an idea for a theme? Click Here! 
Me & My Dog Jack!