Hello and Welcome To The Jennifer Steele Blog for 11/6/19!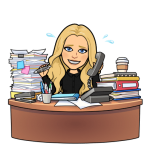 Hello to Marvin in Elverta who reads my Blog every day! If you read my Blog let me know at jennifer@1015khits.com !
Jennifer Steele, M-F 7p-12a, 101.5 K-HITS 
IT'S NATIONAL STRESS AWARENESS DAY!
Medical Definition of Stress-
Stress: In a medical or biological context stress is a physical, mental, or emotional factor that causes bodily or mental tension. Stresses can be external (from the environment, psychological, or social situations) or internal (illness, or from a medical procedure). Stress can initiate the "fight or flight" response, a complex reaction of neurologic and endocrinologic systems.
Relaxation Response – 17 Minute Guided Meditation
 Ways to Relieve Stress-
Eat Well!
According to Dr. Mark Hyman, eating whole, real foods restores balance and reduces the effects of stress on your body. Replacing harmful substances such as caffeine, alcohol, and refined sugars, with clean proteins, fruits, vegetables, and healthy fats helps regulate your hormone levels, including stress hormones. For More Click Here! 
Superfoods for Stress Relief-
Get smart about stress-eating. Skip the chips and fill up on these potentially anxiety-reducing foods.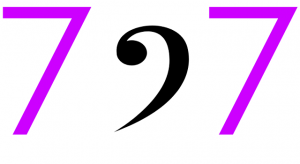 7 songs. 1 theme.
That pretty much sums it up!
Each weeknight at 7:00, I play 7 songs that fit some theme. What's the theme? Listen at 7 to find out and sing along. The funnest part is trying to guess which songs we might play that fit the theme!
Have an idea for a theme? Click Here! 
Me & My Dog Jack!