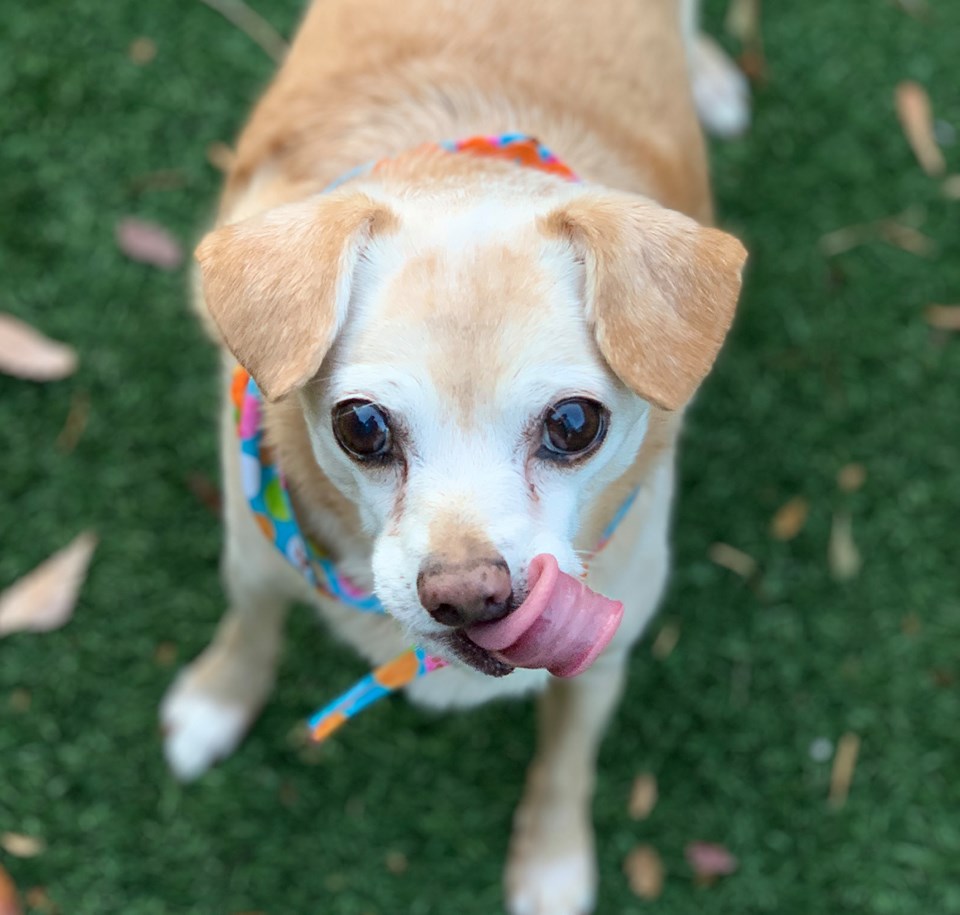 Diamond Fun Facts:
He is a 12 year old Chihuahua mix.
Diamond was very gentle and happy while with us at K-HITS.
He may be a sweet senior but he may surprise you with brisk walks.
Diamond just wants to find a loving home. 
He's toothless and it makes his cute tongue stick out!
Diamond has lived with other dogs and may do well with cats with a slow introduction.
Volunteers at the Sacramento SPCA say that he is an angel at bath time.
More information on Diamond can be found here.