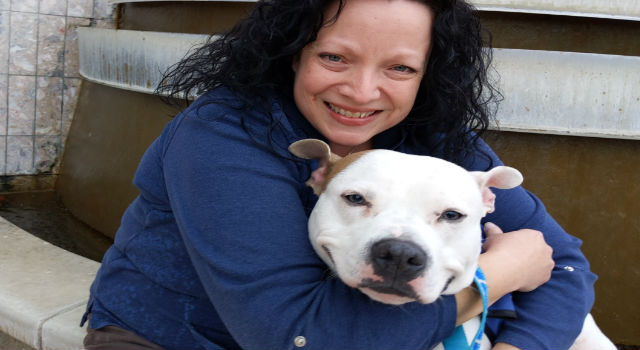 He is 2 years old.
Gunther was VERY sweet while at K-HITS, and enjoyed meeting everyone with tail wagging.
The shelter thinks he'd be best as an only dog. He doesn't quite know to do "dog" yet.
Gunther does well on a leash.
He's good with older children and would be best with experienced dog lovers.
Gunther is a smart cookie and already knows basic commands. He's eager to learn more!
More information on Gunther can be found here.