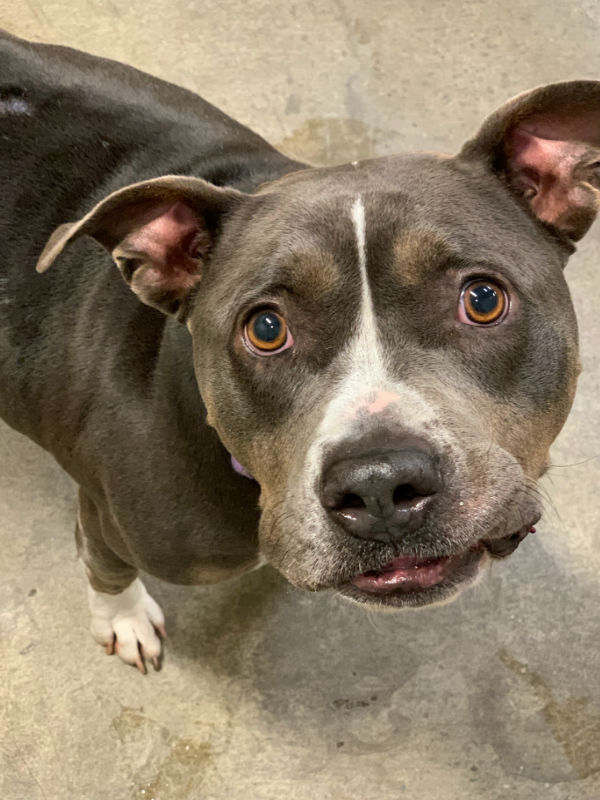 Let's Meet Bella Blue!
She is about 5 years old.
Bella Blue enjoyed meeting everyone who walked by while at the K-HITS Studios.
She likes to play with squeaky toys and wants to be by your side all day.
Bella Blue is good with kids and spent time with Camp Kindness kids (ages 7-12), while at the Sacramento SPCA.
She's spayed and ready for a loving home!
Bella Blue is a cuddlebug who would be a great family dog or companion.
More information on Bella Blue can be found here.