It's Wet Nose Wednesday! Let's meet Jet!!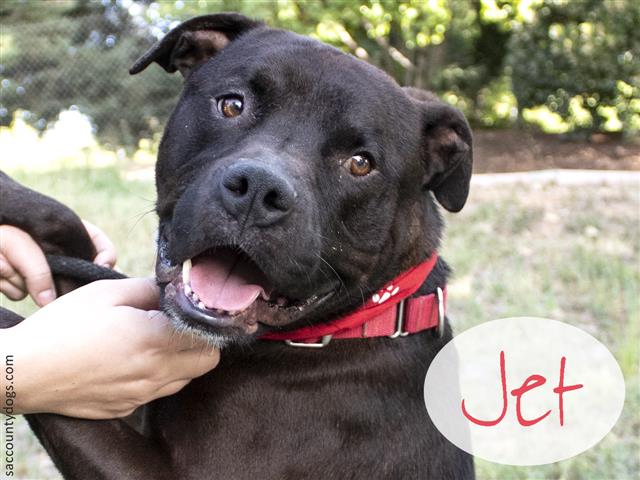 Jet is still looking for a good home!
He is a 4 year old Pit Bull Terrier.
Jet is gentle and mannerly.
He is good in the car and on a leash.
Jet lives for his people and wants to be the only dog in the house.
He's a professional snuggler.
Jet enjoys meeting new people.
He is medium energy and needs some play/walk time before relaxing.
Jet may seem SUPER excited to see you in the shelter, and he is! Volunteers say that as soon as he sees a leash, he's very calm and ready to go.
More information on Jet can be found here.