It's Wet Nose Wednesday! Let's meet Boba!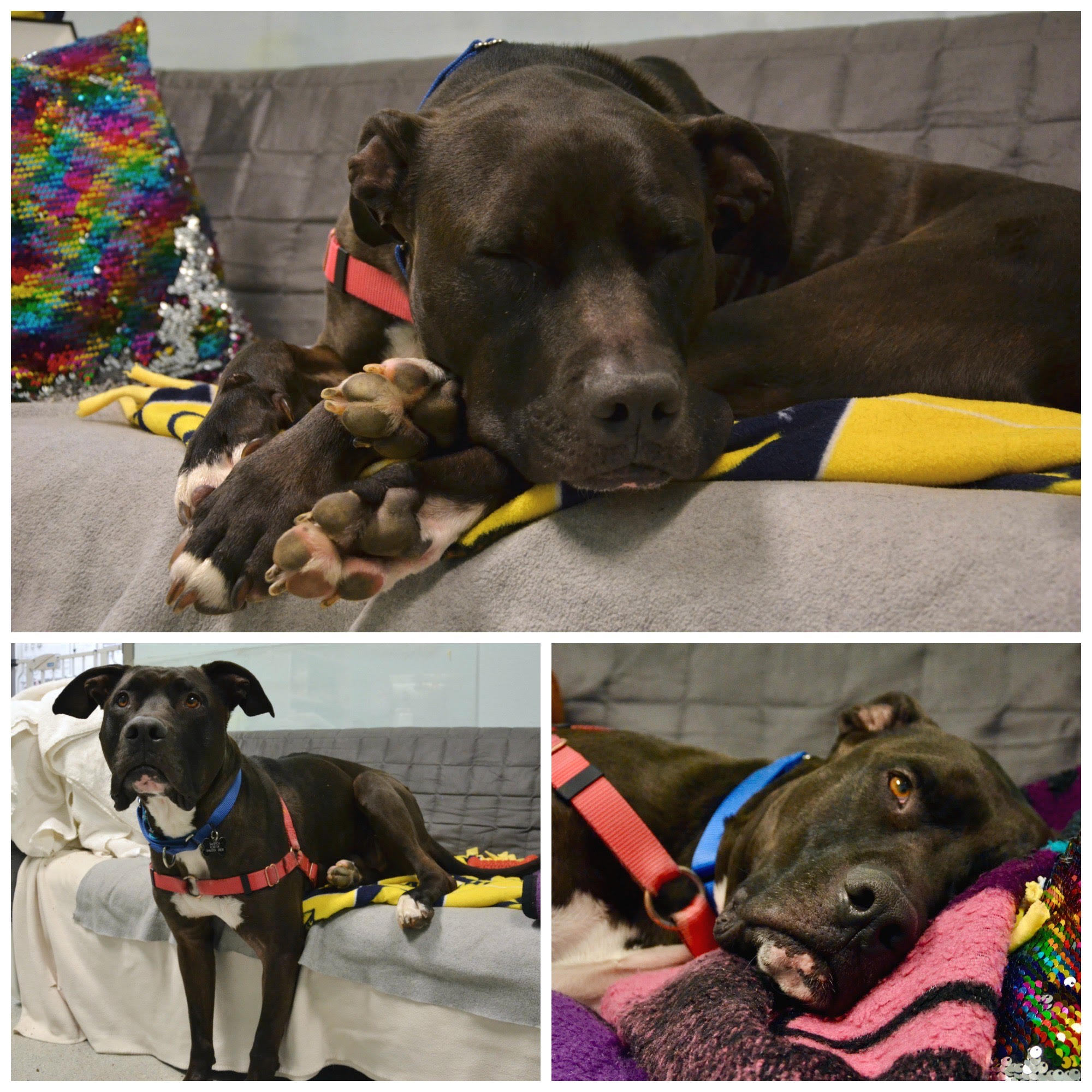 Boba is a pro couch cuddler!
He is a Pittie mixed with Great Dane? Mastiff maybe?
If you have a large couch, this is your guy!! 
Boba enjoys the park, walks and running.
He's a staff favorite at the SSPCA!
Boba is a polite leash walker and knows commands like sit, shake, stay, come, and lay down.
He is a super social dog and loves people. He doesn't know what strangers are because he loves and approaches everyone with his wiggly body!
He doesn't have a history with dogs, but bring yours to see how they get along! He finds cats a little too interesting, so best to keep them away.
Due to his size and age, he is best fit for a home with older children/adults.
More information on Boba can be found here.