What To Do If You Find Kittens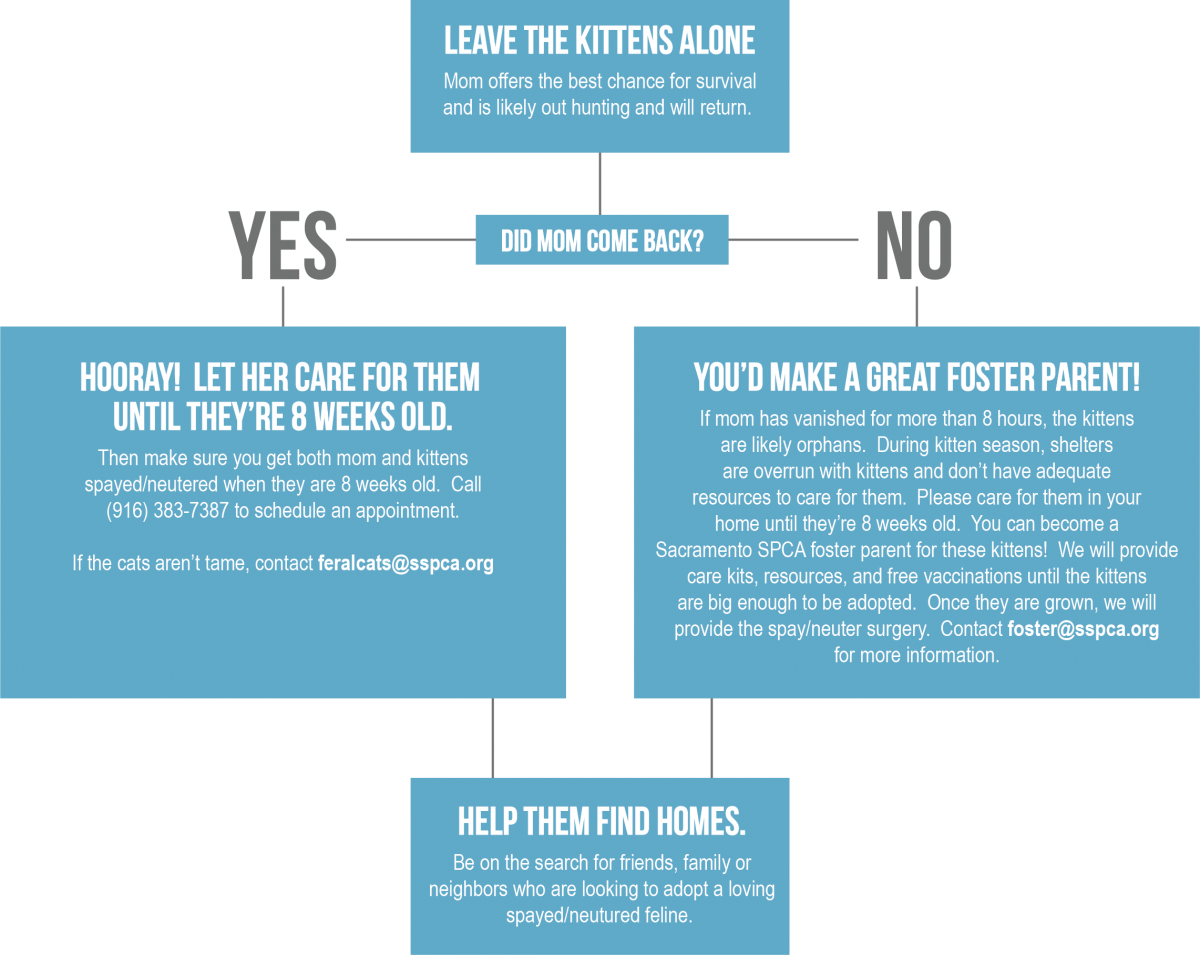 Kitten Season Is Exploding...
So, what DO you do if you find a kitten or kittens? Your first instinct may be to protect them and take them with you, but mama might be waiting in the bush for you to leave. 
The Sacramento SPCA has already seen a 500% increase in number of kittens under six weeks old, brought to the shelter, over this time last year. That's a lot of kitty mamas popping out litters of fluffyness all over Sacramento. "We need the public's help to address this issue – in education on leaving kittens in place, in becoming 'bottle-baby' fosters, and in supporting our spay/neuter programs through donations," said Sacramento SPCA CEO Kenn Altine.
The SSPCA typically cares for more than 600 underage kittens each year, with about 10% of the kittens being under 6 weeks of age and arriving without a mother to feed them. With the number of these neonatal kittens already nearly exceeding the annual intake, the shelter is bracing for an overwhelming kitten season.
If you would like to help by fostering, email: catfosterrescue@sspca.org
If you would like to donate, you can do that online here, or mail a donation to: Sacramento SPCA, 6201 Florin Perkins Road, Sacramento, CA 95828