Don't miss the "Flower Moon" today, May 7th!!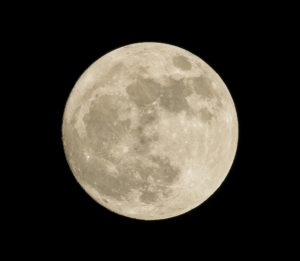 We've been on a run since February of extra large full moons known as "supermoons."  "Supermoon" can refer to either a new or a full moon that happens when the moon is at the closest point to Earth along its orbit around our planet. 
The morning of Thursday, May 7 marked the peak of the "super flower moon," but it wasn't your only shot at a good show. "The moon will appear full for about three days around this time, from Tuesday evening through Friday morning, according to NASA! 
Why is it called a Flower Moon? The May moon seems to have earned its "flower" nickname as an ode to spring in the Northern Hemisphere which traces back to the Maine Farmers Almanac in the 1930s.