Gardening Without A Yard? No Problem!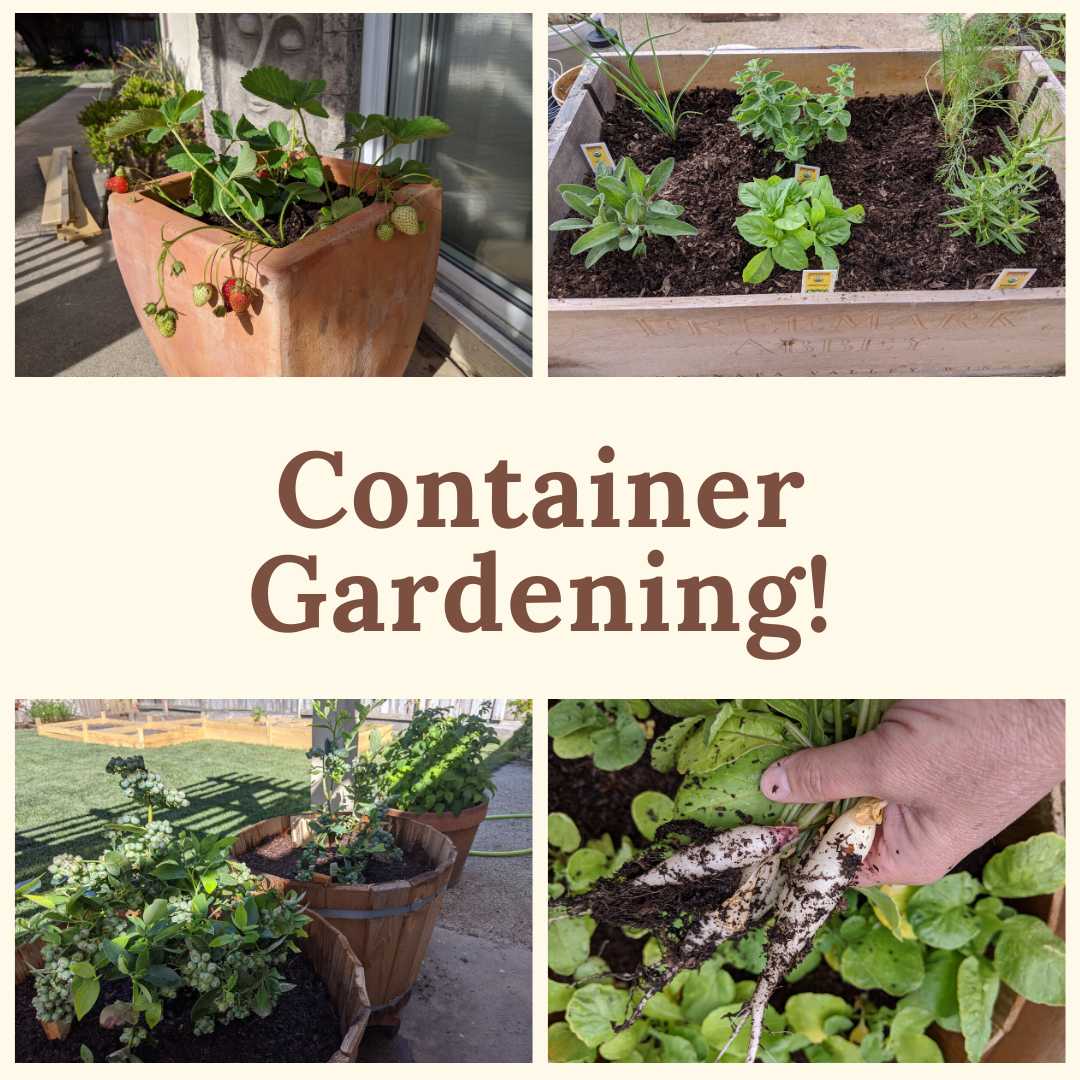 Containers make great gardens...
If you want to garden and grow your own food or just have some beautiful plants around you, containers are a great option! Almost anything you can grow in the ground, can be grown in a container, with exceptions of course. 
I've been an apartment dweller until the house I "own" now, that the bank allows me to live in haha. One thing I always wanted when I bought a house was a big yard and I'm lucky to have one now; but during those years I spent in apartments I always had plants in containers on my patios, and it wasn't until more recent years, that the real experiments began.
You can buy containers like these you see here, or you can rummage through your garage and drag out an old wine crate and turn it into an herb garden!  The Icicle Radishes were grown from seed in a cedar tub and when they're all gone, I'll replant it with a different variety. The strawberries are in a taller terra cotta pot that I've had forever. The blueberries are newly planted in more cedar tubs and they came LOADED with blueberries, straight from the nursery. 
I try to choose containers that aren't treated with chemicals or something like plastic. I don't want to take a chance on anything leaching into my food. 
If you've thought of planting in containers, its really easy and you can grow a lot in a small space. The dirt in Elk Grove can be a bear to dig in with heavy clay and containers are sometimes a better option. If you don't know if something you want to plant will work in a container, Google is your BFF.
Let me know if you have any questions, I'm happy to help! Happy gardening!