Seniors LOVED the Gift Bags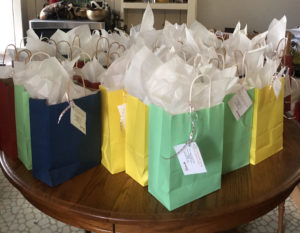 Last week I told you how some friends and I got together and made 45 gift bags to take to a local senior care home. We picked seniors because they are often forgotten and as the director told me some do not understand what's happening and why we are in lock down. We wanted to cheer them up!
The director said they LOVED the gift bags and sent me the pictures below. We loved their smiles so much that we have decided to continue the project and keep finding senior homes to bring some cheer to. It's easy to do. If you are interested in doing something similar check out my previous blog post which outlines what we did exactly. Click here!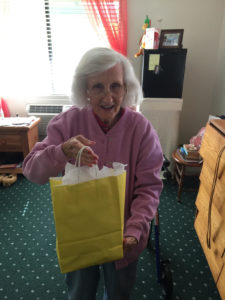 This is Clare getting ready to open her gift bag!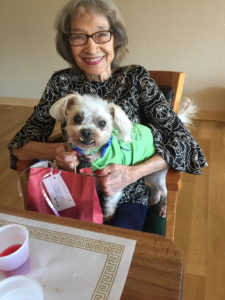 And this is Ginger with house mascot Charlie!