Helping Kids Understand Race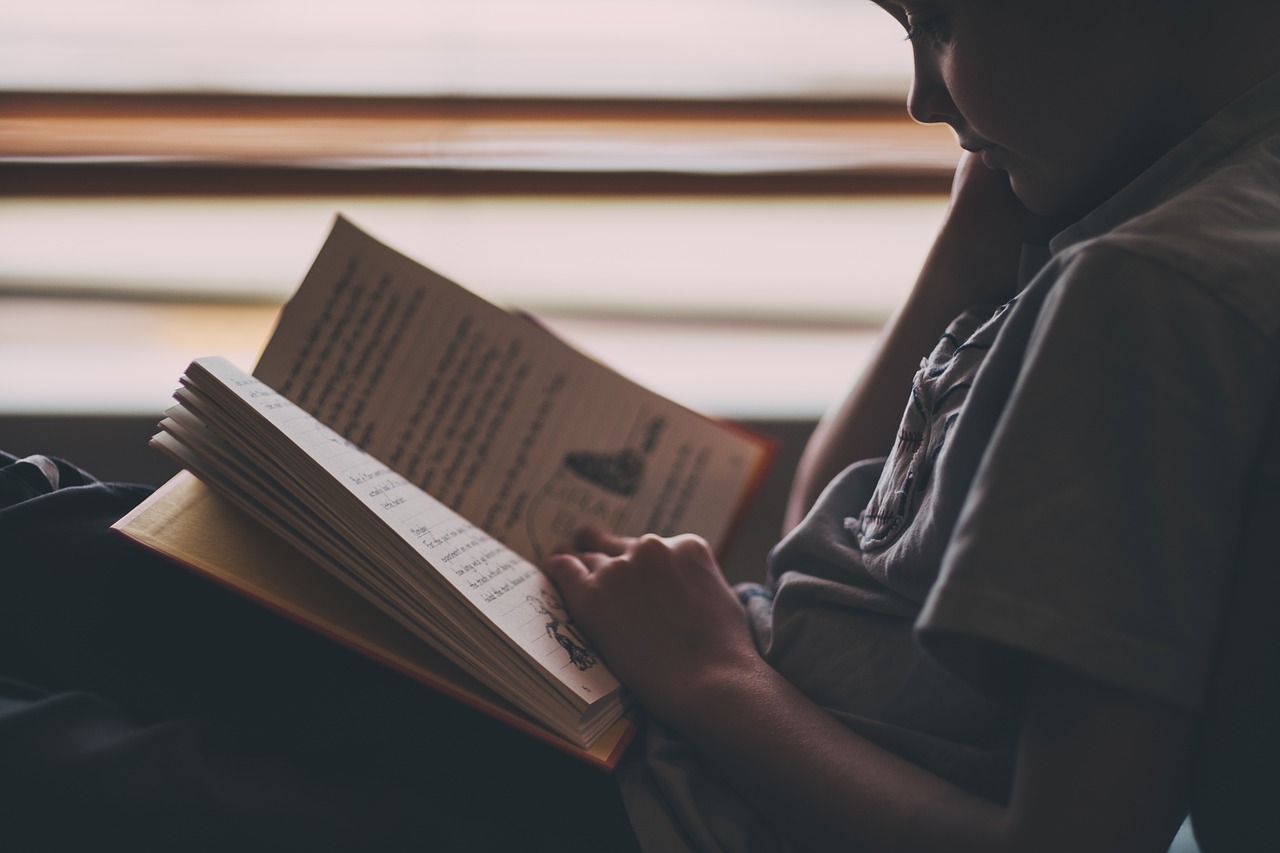 Many parents are looking ways to talk to their kids about what they are seeing every day in the news. Here are some children's books that might help out, as recommended by a teachers…
Little Leaders: Bold Women in Black History Vashti Harrison
An important book for all ages, Little Leaders educates and inspires as it relates true stories of forty trailblazing black women in American history. Illuminating text paired with irresistible illustrations bring to life both iconic and lesser-known female figures of Black history such as abolitionist Sojourner Truth, pilot Bessie Coleman, chemist Alice Ball, politician Shirley Chisholm, mathematician Katherine Johnson, poet Maya Angelou, and filmmaker Julie Dash.


Among these biographies, readers will find heroes, role models, and everyday women who did extraordinary things – bold women whose actions and beliefs contributed to making the world better for generations of girls and women to come. Whether they were putting pen to paper, soaring through the air or speaking up for the rights of others, the women profiled in these pages were all taking a stand against a world that didn't always accept them.
Separate is Never Equal by Duncan Tonatiuh
Almost 10 years before "Brown vs. Board of Education," Sylvia Mendez and her parents helped end school segregation in California. An American citizen of Mexican and Puerto Rican heritage who spoke and wrote perfect English, Mendez was denied enrollment to a Whites only school. Her parents took action by organizing the Hispanic community and filing a lawsuit in federal district court. Their success eventually brought an end to the era of segregated education in California.
A 2015 Pura Belpre Illustrator Honor Book and a 2015 Robert F. Sibert Honor Book
Malcolm Little: The Boy Who Grew Up to Become Malcolm X by Ilyasah Shabazz
Age Range 6-10 years
Malcolm X grew to be one of America's most influential figures. But first, he was a boy named Malcolm Little. Written by his daughter, this inspiring picture book biography celebrates a vision of freedom and justice.
Bolstered by the love and wisdom of his large, warm family, young Malcolm Little was a natural born leader. But when confronted with intolerance and a series of tragedies, Malcolm's optimism and faith were threatened. He had to learn how to be strong and how to hold on to his individuality. He had to learn self-reliance.
Sulwe by Lupita Nyong'o
Age Range 4-8 years
Sulwe has skin the color of midnight. She is darker than everyone in her family. She is darker than anyone in her school. Sulwe just wants to be beautiful and bright, like her mother and sister. Then a magical journey in the night sky opens her eyes and changes everything.
IntersectionAllies: We Make Room for All by Chelsea Johnson, LaToya Council, Carolyn Choi
Age Range 6-12 years
The brainchild of three women-of-color sociologists, IntersectionAllies is a smooth, gleeful entry into intersectional feminism. The nine interconnected characters proudly describe themselves and their backgrounds, involving topics that range from a physical disability to language brokering, offering an opportunity to take pride in a personal story and connect to collective struggle for justice.
The group bond grounds the message of allyship and equality. When things get hard, the kids support each other for who they are: Parker defends Kate, a genderfluid character who eschews skirts for a superhero cape; Heejung welcomes Yuri, a refugee escaping war, into their community; and Alejandra's family cares for Parker after school while her mother works. Advocating respect and inclusion, IntersectionAllies is a necessary tool for learning to embrace, rather than shy away from, difference.
A is for Activist by Innosanto Nagara
Ages 3-5 years
A is for Activist is an ABC board book written and illustrated for the next generation of progressives: families who want their kids to grow up in a space that is unapologetic about activism, environmental justice, civil rights, LGBTQ rights, and everything else that activists believe in and fight for. 

The alliteration, rhyming, and vibrant illustrations make the book exciting for children, while the issues it brings up resonate with their parents' values of community, equality, and justice. This engaging little book carries huge messages as it inspires hope for the future, and calls children to action while teaching them a love for books.
Something Happened in Our Town: A Child's Story About Racial Injustice by Marianne Celano PhD, Marietta Collins PhD, Ann Hazzard PhD
Age Range 4-8 years
Something Happened in Our Town follows two families — one White, one Black — as they discuss a police shooting of a Black man in their community. The story aims to answer children's questions about such traumatic events, and to help children identify and counter racial injustice in their own lives.
Includes an extensive Note to Parents and Caregivers with guidelines for discussing race and racism with children, child-friendly definitions, and sample dialogues.
Free, downloadable educator materials (including discussion questions) are available at www.apa.org.
From the Note to Parents and Caregivers:
There are many benefits of beginning to discuss racial bias and injustice with young children of all races and ethnicities:
Research has shown that children even as young as three years of age notice and comment on differences in skin color.
Humans of all ages tend to ascribe positive qualities to the group that they belong to and negative qualities to other groups.
Despite some parents' attempts to protect their children from frightening media content, children often become aware of incidents of community violence, including police shootings.
Parents who don't proactively talk about racial issues with their children are inadvertently teaching their children that race is a taboo topic. Parents who want to raise children to accept individuals from diverse cultures need to counter negative attitudes that their children develop from exposure to the negative racial stereotypes that persist in our society.
When I Was Eight by Christy Jordan-Fenton, Margaret Pokiak-Fenton
Ages 6-7 years
Bestselling memoir Fatty Legs for younger readers. Olemaun is eight and knows a lot of things. But she does not know how to read. Ignoring her father's warnings, she travels far from her Arctic home to the outsiders' school to learn. The nuns at the school call her Margaret. They cut off her long hair and force her to do menial chores, but she remains undaunted. Her tenacity draws the attention of a black-cloaked nun who tries to break her spirit at every turn. But the young girl is more determined than ever to learn how to read. Based on the true story of Margaret Pokiak-Fenton, and complemented by stunning illustrations, When I Was Eight makes the bestselling Fatty Legs accessible to younger readers. Now they, too, can meet this remarkable girl who reminds us what power we hold when we can read.
The Proudest Blue: A Story of Hijab and Family by Ibtihaj Muhammad
Ages 4-8 years
With her new backpack and light-up shoes, Faizah knows the first day of school is going to be special. It's the start of a brand new year and, best of all, it's her older sister Asiya's first day of hijab—a hijab of beautiful blue fabric, like the ocean waving to the sky. But not everyone sees hijab as beautiful, and in the face of hurtful, confusing words, Faizah will find new ways to be strong.

Paired with Hatem Aly's beautiful, whimsical art, Olympic medalist Ibtihaj Muhammad and Morris Award finalist S.K. Ali bring readers an uplifting, universal story of new experiences, the unbreakable bond between siblings, and of being proud of who you are.
Shining Star: The Anna May Wong Story by Paula Yoo, Lin Wang
Born in 1905, Anna May Wong spent her childhood working in her family's laundry in Los Angeles's Chinatown. Whenever she could afford it, Anna May slipped off to the movies, escaping to a world of adventure, glamour, and excitement. After seeing a movie being filmed in her neighborhood, young Anna May was hooked. She decided she would become a movie star!
Anna May struggled to pursue an acting career in Hollywood in the 1930s. There were very few roles for Asian Americans, and many were demeaning and stereotypical. Anna May made the most of each limited part. She worked hard and always gave her best performance. Finally, after years of unfulfilling roles, Anna May began crusading for more meaningful roles for herself and other Asian American actors.
Anna May Wong—the first Chinese American movie star—was a pioneer of the cinema. Her spirited determination in the face of discrimination is an inspiration to all who must overcome obstacles so that their dreams may come true.
When We Were Alone by David A. Robertson, Julie Flett
Ages 4-8 years
When a young girl helps tend to her grandmother's garden, she begins to notice things that make her curious. Why does her grandmother have long, braided hair and beautifully coloured clothing? Why does she speak another language and spend so much time with her family? As she asks her grandmother about these things, she is told about life in a residential school a long time ago, where all of these things were taken away. When We Were Alone is a story about a difficult time in history, and, ultimately, one of empowerment and strength.

When We Were Alone won the 2017 Governor General's Literary Award in the Young People's Literature (Illustrated Books) category, and is nominated for the TD Canadian's Children's Literature Award.
My Family Divided by Diane Guerrero, Erica Moroz
Ages 10-14 years
Diane Guerrero, the star of Orange is the New Black and Jane the Virgin, presents her personal story in this middle-grade memoir about her parents' deportation and the nightmarish struggles of undocumented immigrants and their American children.
Before landing a spot on the megahit Netflix show Orange is the New Black; before wow-ing audiences as Lina on Jane the Virgin; and before her incredible activism and work on immigration reform, Diane Guerrero was a young girl living in Boston. One day, while Guerrero was at school, her undocumented immigrant parents were taken from their home, detained, and deported. Guerrero's life, which had been full of the support of a loving family, was turned upside down.
Reflective of the experiences of millions of undocumented immigrant families in the United States, Guerrero's story in My Family Divided, written with Erica Moroz, is at once heartbreaking and hopeful.