Free Lunch Still Available For Kids In Need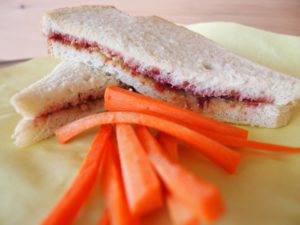 The Sac City Unified School District will continue to offer free lunches to kids in need through the summer.
Any child under 18 is eligible for free daily breakfasts and lunches as part of the Summer Food Service Program beginning June 15. No paperwork or ID is required.
Meals will be available at thirteen district school sites Monday through Thursday from 8 a.m. to 10:30 a.m.
John Still Elementary
Matsuyama Elementary
Oak Ridge Elementary
Pacific Elementary
Parkway Elementary
Rosa Parks K-8
Elder Creek Elementary
Ethel I. Baker Elementary
Fern Bacon Middle School
Health Professions High School
James Marshall Elementary
Rosemont High School
West Campus High School