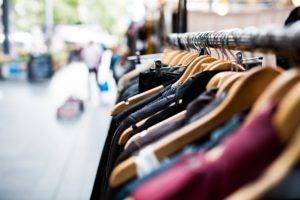 A sad day for Sacramento's "good deal" hunters as yet another beloved store will close because of the pandemic.
You may remember Thrift Town from "Lady Bird," but many in Sacramento have shopped there for years. In 2019, Thrift Town closed down its Stockton Boulevard and El Camino locations, but the original remained- until now. Thrift Town reps say that it does "not have the resources available to reopen" its remaining Sacramento store on El Camino Avenue.
It's a sad reminder of how so many locally owned businesses have had to close down recently because of mandatory quarantine. However, at least we have "Lady Bird" and Greta Gerwig to remember it by! So, cheers! Here's to you Thrift Town! I for one will always remember the BMW Racing Jacket I found there- in mint condition- I will remember you!