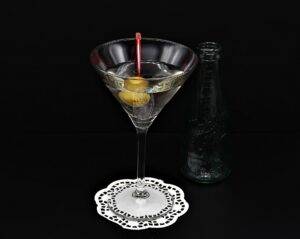 June 19th is National Martini Day however why not celebrate everyday? Although the exact origin of the martini is unknown, this iconic drink has earned a permanent place in the pantheon of classic cocktails.
The first official mention of Martini was in The New and Improved Illustrated Bartending Manual in 1888.
It is said that prominent figures like Frank Sinatra, Franklin Delano Roosevelt, Alfred Hitchcock, Winston Churchill and F, Scott Fitzgerald drank their Martinis from classic Martini glasses.

The classic Martini is made with gin, NOT vodka.

"Dry" means two things: the type of vermouth you use, and how much vermouth you use.

The key to a good Martini is using fresh vermouth.

Ernest Hemingway and Humphrey Bogart were both martini lovers.