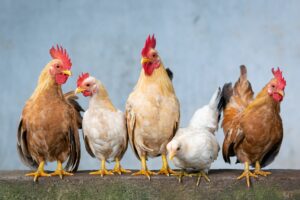 When it comes to fast food restaurants, one chain continues to satisfy customers more than any other.
According to American Customer Satisfaction Index Restaurant Report 2019-2020:
For the sixth straight year, America has chosen Chick-fil-A as their favorite fast food restaurant.
Chick-fil-A scored an 84 out of 100, which is a 2% drop from last year.
As for the chain customers are least satisfied with, that "honor" goes to McDonald's, which scored a 70.
Overall, America's satisfaction with fast food chains is down 1.3% to a 78. 
Top Five Fast Food Restaurants
Chick-fil-A
Chipoltle Mexican Grill
Arby's
Domino's
Dunkin'
As for full-service restaurants, overall customer satisfaction is down 2.5% to a 79.
Longhorn Steakhouse is America's favorite full-service restaurant, scoring a 81.
Chili's is America's least favorite,  dropping 4% to 75. 
Top Five Full-Service Restaurants
Longhorn Steakhouse
Texas Roadhouse
Cracker Barrel
Olive Garden
Red Lobster