Make Fridays More Fun While Working From Home!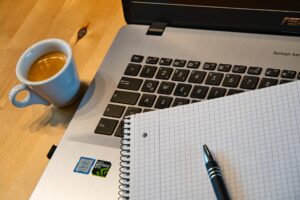 So much has changed about our work situations in the last few months, but just because we're working from home doesn't mean that fun summer Fridays have to be a thing of the past. Some companies are getting creative to keep the enjoyment going and this is what they're doing.
Make it a no-meetings day – If you're the boss, try this idea so employees can focus on projects without disruptions and if you're further down the totem pole, let your manager know you want them to try it out, even every other week if not weekly.
"Find out Fridays" – Get to know a staff member with a "Find Out Fridays" Q&A where one person is the subject and everyone asks questions and responds to their answers.
Treat staff to a team-bonding event – Even if you can't get together in person, there are still ways to have fun together. Some companies are ordering cocktail kits for employees to make a drink simultaneously, others are giving gardening kits for workers to make a terrarium together virtually and one firm is offering a gaming stipend for a team of employees to play Animal Crossing or another game together.
Make it a "Yay Day!" – Ideas for a monthly "Yay Day" include hosting a virtual scavenger hunt, a group meditation or yoga class to unwind, or a book club discussion.