Road Trip! The Weirdest Town Name in CA?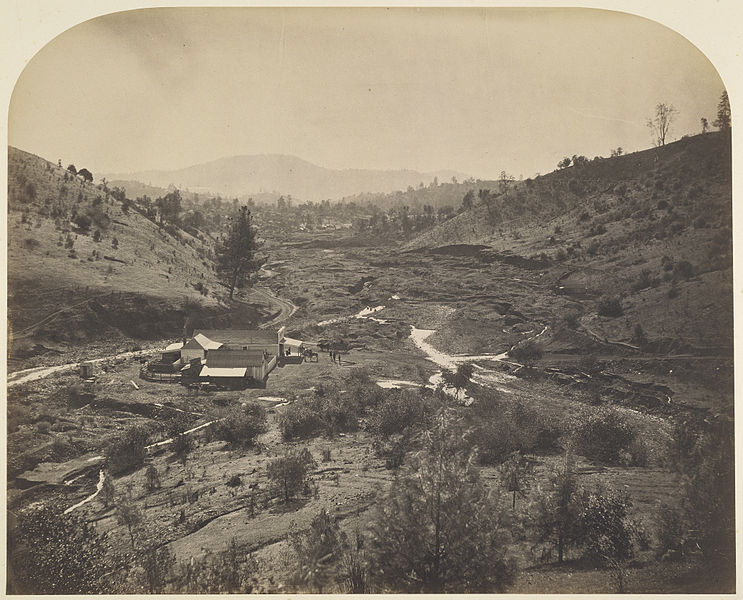 My son and I enjoy taking road trips to small, desolate ghost towns. Well, I just added one to our list.
Someone spent some serious time and found the weirdest town name in all 50 states. For California, they gave that crown to Mormon Bar. Huh? It's in Mariposa County and is a ghost town. It seems no one lives there because they don't participate in the census. Weird, indeed!
Mormon Bar is a California Historical Landmark, and seems like a fun road trip destination.
As for weird town names in other states, here is the full list:
State – City
Alabama – Frog Eye
Alaska – Eek
Arizona – Catfish Paradise
Arkansas – Booger Hollow
California – Mormon Bar
Colorado – Fearnowville
Connecticut – Terramuggus
Delaware – Flea Hill
Florida – Sopchoppy
Georgia – Hopeulikit
Hawaii – Volcano
Idaho – Beer Bottle Crossing
Illinois – Chicken Bristle
Indiana – Bean Blossom
Iowa – What Cheer
Kansas – Skiddy
Kentucky – Paint Lick
Louisiana – Waterproof
Maine – Bald Head
Maryland – Accident
Massachusetts – Satan's Kingdom
Michigan – Free Soil
Minnesota – Castle Danger
Mississippi – Possumneck
Missouri – Number Eight
Montana – Big Sag
Nebraska – Worms
Nevada – Jackpot
New Hampshire – Dummer
New Jersey – Cheesequake
New Mexico – Elephant Butte
New York – Handsome Eddy
North Carolina – Whynot
North Dakota – Zap
Ohio – Dull
Oklahoma – Okay
Oregon – Boring
Pennsylvania – Frackville
Rhode Island – Woonsocket
South Carolina – Ninety Six
South Dakota – Plenty Bears
Tennessee – Bean Station
Texas – Ding Dong
Utah – Nibley
Vermont – Mosquitoville
Virginia – Bland
Washington – Big Bottom
West Virginia – Booger Hole
Wisconsin – Egg Harbor
Wyoming – Chugwater