Another Reason To Visit Paisley Park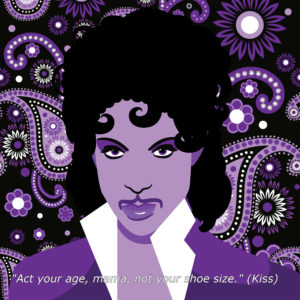 A Statue of Prince's Love Symbol Has Been Installed At Paisley Park & You Can Take A Picture With It For Free!
A plaque at the base of the statue features lyrics from the 1985 song "Paisley Park" and reads: "For love is the color/ This place imparts (Paisley Park)/ Admission is easy, just say you/ Believe and come to this/ Place in your heart/ Paisley Park is in your heart."
The statue is 11 feet tall and 6 feet wide, and is positioned at the entrance to Paisley Park where you can see it for free. It is of course Purple!