Today we Celebrate the Elephant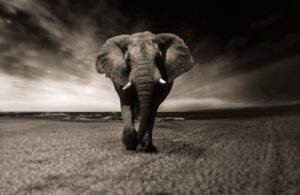 Elephants. I have always found them amazing. When I found out that today is World Elephant Day (Aug 12) I thought it was a great chance for us to learn a little more about them!
1. THEY'RE THE WORLD'S LARGEST LAND ANIMAL
2. YOU CAN TELL THE TWO SPECIES APART BY THEIR EARS
3. THEIR TRUNKS HAVE MAD SKILLS- Elephants have around 150,000 muscle units in their trunk.
4. THEIR TUSKS ARE ACTUALLY TEETH
5. THEY'VE GOT THICK SKIN- An elephant's skin is 2.5cm thick in most places.