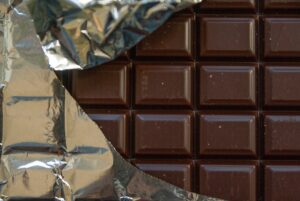 Rejoice my Milk Chocolate friends! We just found another excuse to eat it! 
The American Chemical Society (ACS) is preparing to present the results of a study that suggests milk chocolate can be made more healthy by adding coffee grounds and peanut skins and , giving it more antioxidants than bitter dark chocolate varieties while still keeping the flavor light and sweet with a silky texture. 
The scientists plan to use the excess peanut skins, coffee grounds and other products that would otherwise go to waste to boost health content in other foods, as well!