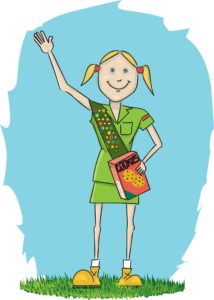 If you love girl scout cookies today is your lucky day! 
The Girl Scouts of the USA announced a new French toast-inspired cookie flavor to join their lineup of offerings in January. Toast-Yay! cookies are modeled after everyone's favorite breakfast food, with  frosting-dipped biscuits shaped like mini French toast slices! Does it get any better than that? 
Read more and see a ranking of favorite girl scout cookies here!