How To Ask For A Healthier Pumpkin Spice Latte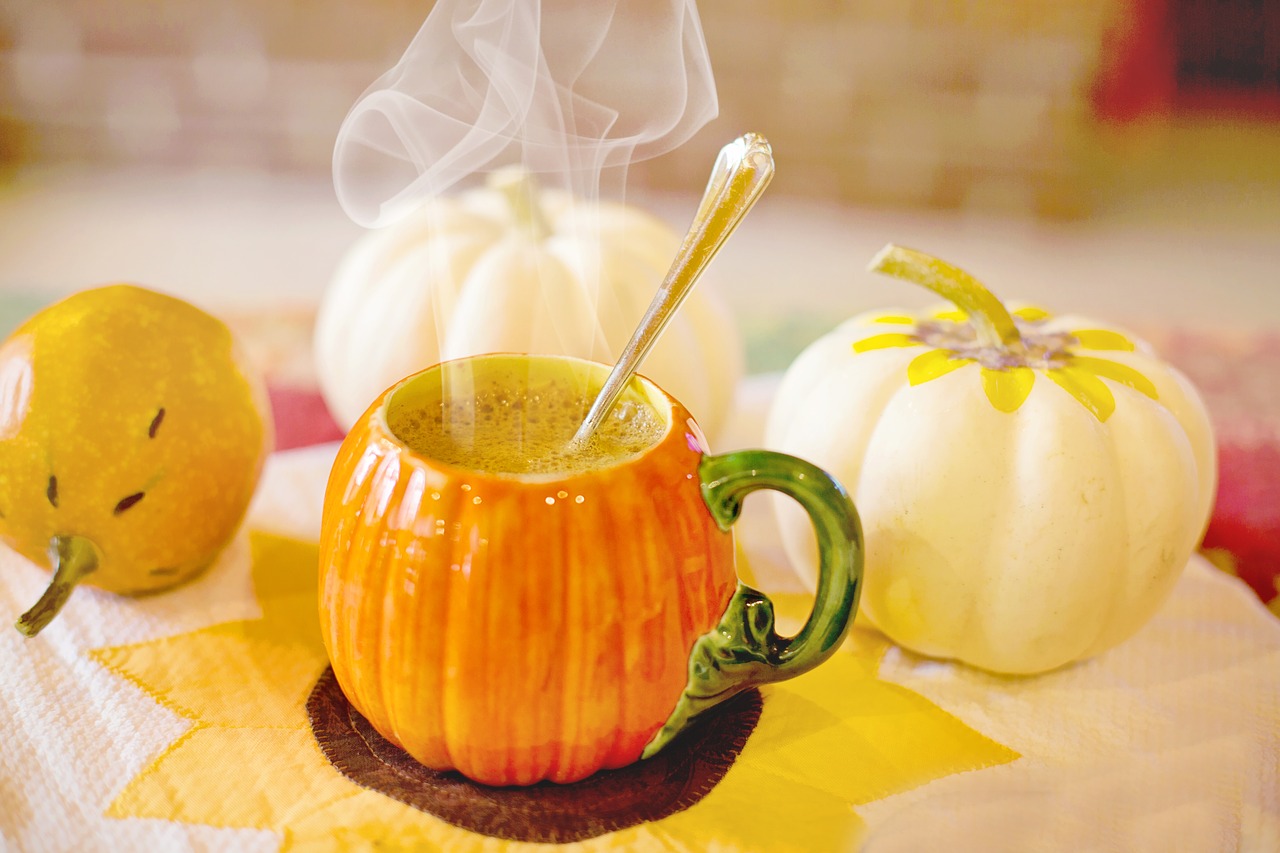 We're still sweating our way through summer, but the coffee chains have decided it's already fall. Starbucks just brought back its popular Pumpkin Spice Latte, earlier than in previous years, and Dunkin' beat them to it, adding their Signature Pumpkin Spice Latte to menus last week. Fans of the cozy fall coffee drinks are probably thrilled to get their sipping started, but may be wondering" is one brand's recipe healthier than the other?
Cynthia Sass is a registered dietitian who admits she loves her PSLs, too. But she also knows the cold, hard facts – these seasonal beverages are loaded with sugar and processed ingredients, which aren't exactly healthy. And this is how the one from Starbucks and the one from Dunkin' compare:
Starbucks PSL – A tall (their small size) Pumpkin Spice Latte made with 2% steamed milk has 300 calories, 11 grams of fat, 40 grams of carbs, 11 grams of protein and 39 grams of sugar!. But if you want to make it a little healthier, Sass suggests customizing it by asking for fewer pumps of pumpkin spice sauce or no whipped cream.
Dunkin' Signature Pumpkin Spice Latte – A small size made with whole milk clocks in at 300 calories, 11 grams of fat, eight grams of protein, 42 grams of carbs and 38 grams of sugar.
So there's basically no difference between the two in terms of calories, sugar, fat and carbs. Since they're both pretty much sugar bombs, Sass recommends thinking of these drinks as dessert rather than coffee and finding the one you like best, then only enjoying it as an occasional treat.