Dolphin Wants To Cuddle With Human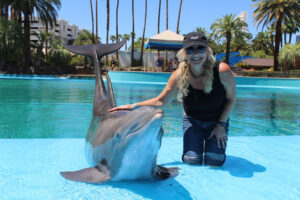 Jennifer Steele with dolphin friend in Las Vegas!
If you have ever swam with a dolphin before you know how special the video below is…. I had a chance to meet one of these beautiful creatures in the Bahamas and I also got to meet a dolphin in Las Vegas! If you have the chance it's well worth it!