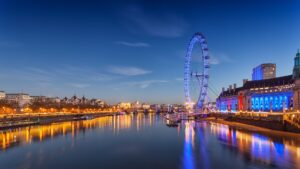 The holidays will look a little different this year in Downtown Sacramento. 
First of all the annual Macy's Theater of Lights Show has had to be postponed due to COVID and the famous Downtown Ice Rink will also not open as usual. 
Instead, A 65-foot Ferris wheel will be installed in front of Rio City Café in Old Sacramento from Oct. 30 through Jan. 31, and "Movies Under the Stars" are scheduled for Thursdays in October where the Ice Rink would normally be.