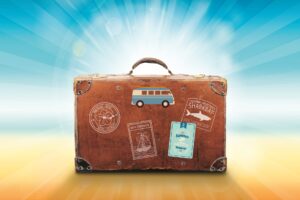 September 27th is World Tourism Day! As part of the United Nations, the UN World Tourism Organization (UNWTO) has a simple purpose: fostering awareness among of the importance of tourism as well as its social, cultural, political and economic value in the international community.
The UNWTO itself is responsible for the promotion of responsible, sustainable and universally accessible tourism. As the UNWTO puts it: "Accessible Tourism for all is about the creation of environments that can cater for the needs of all of us, whether we are traveling or staying at home. May that be due to a disability, even temporary, families with small children, or the ageing population, at some point in our lives, sooner or later, we all benefit of universal accessibility in tourism." Now you know.
To find out more about the celebrations around the world, CLICK HERE.