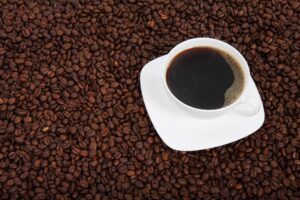 September 29th is International/National Coffee Day! Java, Joe, Black Gold, or whatever you want to call it, coffee is the fuel that makes the American workforce go!
This caffeine-filled blessing has been around ever since a sixth-century Ethiopian goat herder realized that his goats would get REALLY excited when playing around his coffee plants. Soon, Ethiopians began experimenting with the seeds, and a century later, "brewed coffee" as we know it was born. Once folks started drinking coffee, they realized it was really hard to stop.
Today, over 400-billion cups of coffee are consumed each year. In fact, it's a world commodity that's second only to oil.
Lucky for you, businesses around the nation are celebrating this special by giving it away for free! See the list here.