Elton John Shares Beatles-Inspired Track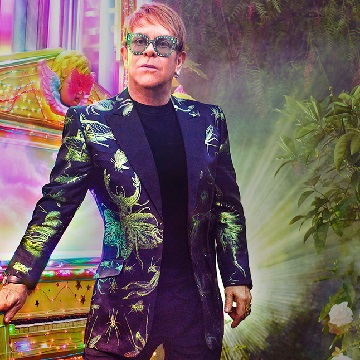 Hear it below!!
Elton John has given fans a little treat from his upcoming "Jewel Box" collection. He's shared a previously unheard 1968 recording, "Regimental Sgt. Zippo."
The track was written by Elton and his longtime collaborator Bernie Taupin, meant to be the title track of an unreleased debut album. It was recorded at the same DJM studio building that housed The Beatles' publishing company Northern songs, the track described as "an affectionate nod" to the Beatles' 1967 album "Sgt. Pepper's Lonely Hearts Club Band."
"Regimental Sgt. Zippo" is one of the 60 previously-unreleased rarities featured on the upcoming collection "Elton: Jewel Box," which offers 150 tracks spanning from the 60s to as recently as 2019. Fans can pre-order the box set due for release on November 13th HERE. Check out the track to the right.